Kites Over Havana
Vitral Saxophone Quartet (Paquito-Sunnyside) by Eric Wendell
In the realm of chamber music, string and brass quartets are a well-established tradition, which allow the melodic colors of their instrumentation to weave a deeply satisfying harmonic tapestry. Much like their musical brethren, The Vitral Saxophone Quartet (Oscar Gongora: soprano; Román Filiú: alto; Alejandro Rios: alto and tenor; Raul Cordies: baritone) is a prime example of the beauty that four saxophones can produce. Kites Over
Havana is a gorgeous entry into the canon.
The album succeeds in capturing the different emotional cores of the Cuban city, from lively opener "Wapango" and romantic hues of "Berceuse" to the somber delicacy of "Latino Americano". Kites Over Havana is released under the banner of "Paquito D'Rivera Presents", with the Cuban-born master clarinetist/ saxophonist acting as a mentor of sorts to the quartet. He contributed "Kites" to the proceedings, a fine example of the quartet's aesthetic, one which is both playful and deeply intuitive, attributable to D'Rivera's compositional skills and the quartet's innate understanding of each other's styles. Additionally, D'Rivera's guest performance on "Afro" adds a different spice as his soprano saxophone flutters above the quartet, resulting in a stronger harmonic front. The quartet is at its best when it hits the more romantic resonance that the saxophone can achieve: "Tan Tango" bursts with a Gershwin-esque urgency while "La Nana" juxtaposes several emotional textures, resulting in an almost cinematic arc. The latter also features a solo from Filiú, whose tone is both sonorous and beautiful.
Kites Over Havana displays a group that understands the nuance of the saxophone and how it has a place in modern chamber music. Whether or not the quartet continues to compose Cuban-inspired music is neither here nor there as long as they continue to release music as stunning as this.
For more information, visit sunnysiderecords.com. Paquito D'Rivera is at American Museum of Natural History May 13th. See Calendar.

Three
AMP Trio (s/r) by Phil Freeman
AMP Trio is a group that knows what year it is. Their pieces demonstrate as keen an awareness of R&B and electronic music as of jazz. Bassist Perrin Grace and drummer Matt Young join Addison Frei, who doubles on piano and Fender Rhodes. Young in particular is no mere backing musician; he challenges Frei regularly, throwing concussive tom hits at him on the first full- length piece "Narhet". (The album's first track, "Intro:
Community", slinks slowly in, sounding like a groove from a long-past-midnight D'Angelo gig.) On "N.T. Bag", Frei unspools long rippling lines and heavy

chords over a clattering beat and the snare drum sounds like the rim of a hubcap being struck with a metal rod. In the piece's final quarter, the piano drops into half time as the drums skitter and rattle, the effect like something out of Aphex Twin or Squarepusher.
Three is not all futuristic warping of the piano trio format, though; the group goes old school as often as they push forward. "Smile" is a gently dancing number that recalls Bill Evans while "Hexed" is a ballad so delicate it's barely there and "Onwards" slowly evolves from mournful to martial. The groove that opens the album is heard twice more, varying each time, on "Community" Parts 1 and 2; on the final recurrence, it's diced into abstraction, taking the simple melody apart as Young repeatedly changes the beat in small but meaningful ways. "Blues for Rhineland" lives up to its title, as piano trails unflappably along—reminiscent of genteel old-schoolers like Red Garland when hewhen he re-emerged in the early '70s, after a decade off the scene—atop a swinging beat that occasionally hints it could get aggressive. On the final track, "Waking Life", Frei overdubs piano and Fender Rhodes and his solo on the electric keyboard is some of the most heartfelt and beautiful playing heard on the entire album.
Piano trios can become wallpaper music more easily than almost any other configuration in jazz, so it's good to hear a group recognizing and exploring the possibilities available to them.
For more information, visit amptrio.com. This project is at Scholes Street Studio May 13th. See Calendar.

A Social Call
Jazzmeia Horn (Prestige) by George Kanzler
Winner of the last Thelonious Monk Competition for vocalists (2015), Jazzmeia Horn's debut's title recalls one of Betty Carter's signature songs, Gigi Gryce-Jon Hendricks' "Social Call". The song is one of a trio of tracks paying enthusiastic homage to Carter's style, right down to reproducing aspects of her versions. But Horn does Carter with such obvious glee and verve that the song, plus "Tight" and "I Remember You",
resonate as appreciations of both Carter and Horn's love of jazz artistry. This is especially apparent on the exuberant trades of fours between a brightly scatting Horn and tenor saxophonist Stacy Dillard on "Tight", as both dig into the exchanges with relish.
A Social Call would be impressive if Horn was merely staking her place as a disciple of Carter, but it is much more. "East of the Sun" references Sarah Vaughan's version, beginning with just vocals and Ben Williams' bass, the rhythm section, with pianist Victor Gould and drummer Jerome Jennings, joining in for a second go-around of the song. Horn proves she's listened well to Vaughan, particularly her coy tone, but after a Gould solo she appears with her own swooping, sustained note variations, rather than returning to the Vaughan template. The most impressive jazz song on the CD is "The Peacocks", the harmonically sophisticated ballad by Jimmy Rowles with Norma Winstone's pensive, melancholy lyrics. Horn delivers a mesmerizing interpretation, enhancing the long melodic line with a sumptuously legato vocal over just piano, Josh Evans adding a trumpet solo and joining in the coda. Horn also indulges her church roots on a contemporary gospel song, "Up Above My Head", and two medleys, one combining the spiritual "Lift Every
Voice and Sing", over just piano, with Bobby Timmons' "Moanin'", delivered with a soul-jazz chart for sextet (the aforementioned musicians and trombonist Frank Lacy); the other combining an Abbey Lincoln/Dianne Reeves-inspired "Afro Blue" with "Wade in the Water", bridged by her socially conscious original "Eye See You". The sextet also backs her with soul-jazz versions of two R&B hits, "People Make the World Go Round" and "I'm Going Down". It all adds up to a versatile, sparking debut from a singer fulfilling her promise as a jazz diva.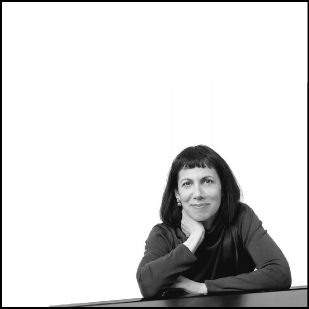 For more information, visit concordmusicgroup.com. This project is at Dizzy's Club May 15th. See Calendar.
Thursday, May 11th
Jazz at Kitano
66 Park Avenue @ 38th Street, NYC (212) 885-7119
"...a composer of emotional depth and effortless lyricism..." DownBeat.com
Leslie Pintchik - piano Scott Hardy - bass Michael Sarin - drums
available now at Amazon and iTunes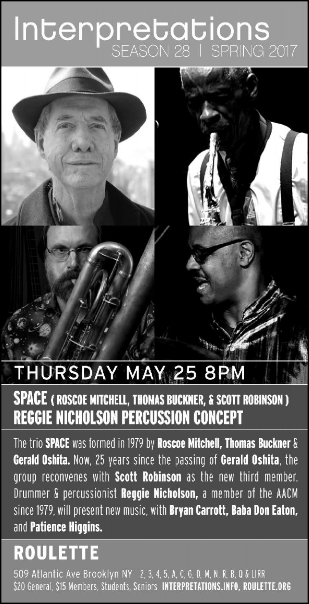 30
MAY 2017
|
THE NEW YORK CITY JAZZ RECORD