ART GALLERY
TOM KOTIK
The Architecture of Sound
May 26 - July 30, 2017
Opening Reception June 2, 6-8pm
Improvisation (Scholes Street)
2017
Scholes Street Studio is pleased to present the work of Tom Kotik, an artist and musician who makes artworks about music. Musical instruments, amplifiers, speakers, EQ bar graphs, and tone charts become the shapes and forms of his paintings, drawings, wall sculptures and photographs. Most recently, he creates wall installations of color panels which he "improvises" with the existing space.
"My work visualizes music. In place of musical tones that reach the ear aurally, I compose objects that entice the eye to listen through color and form. The shapes in my work are inspired by the architecture of sound. Amplifiers, speakers and musical instruments provide a deep reservoir of forms and textures from which I can create a visual language to express musical ideas. Though I have used sound in my work, I prefer making silent objects that allow the viewer to compose as they observe. In this way sound, silence and form can find true harmony." Tom Kotik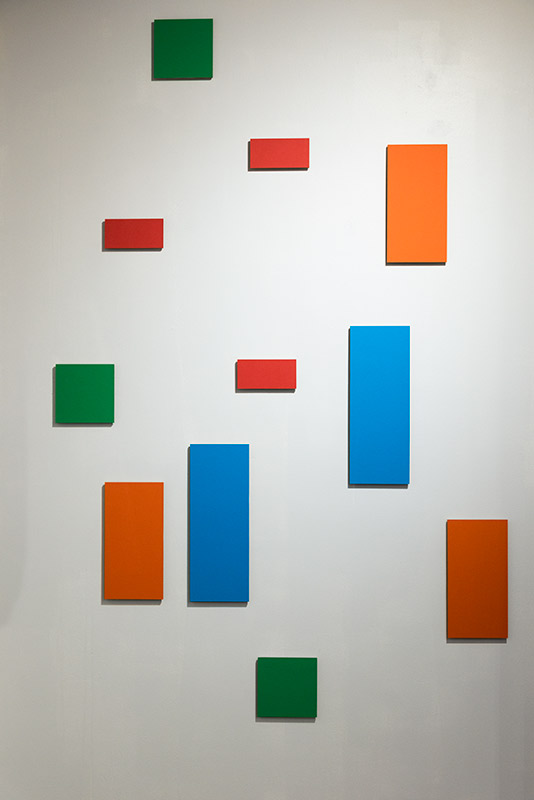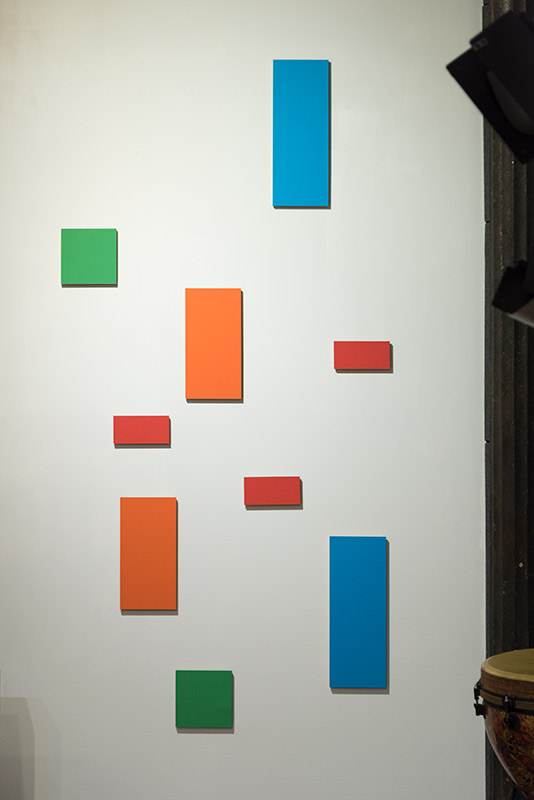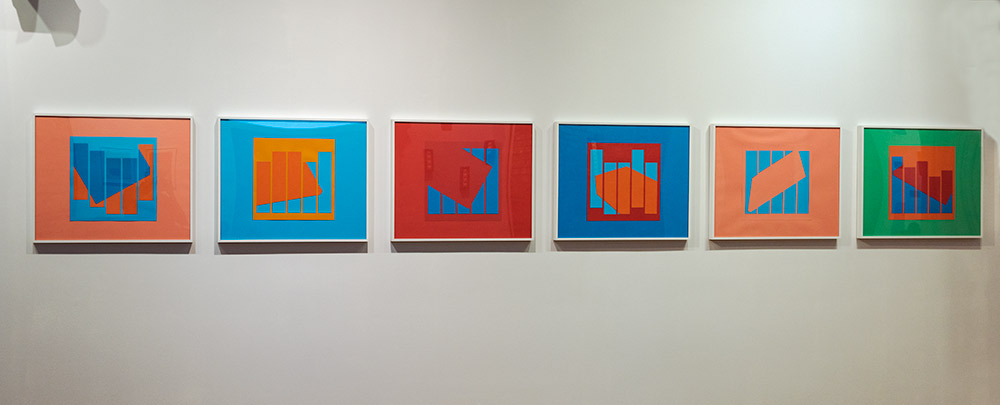 Tone Studies (Scholes Streeet)
2017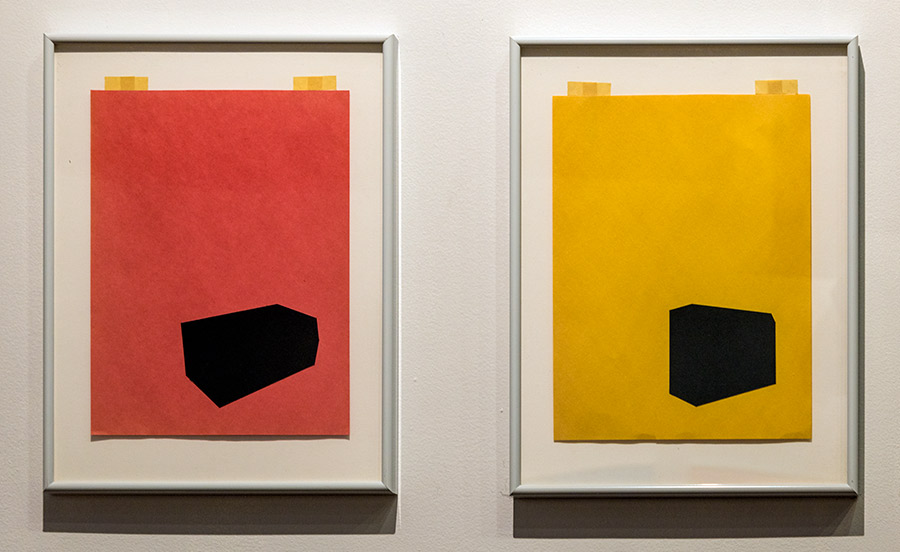 Amp Silhouettes
, 2010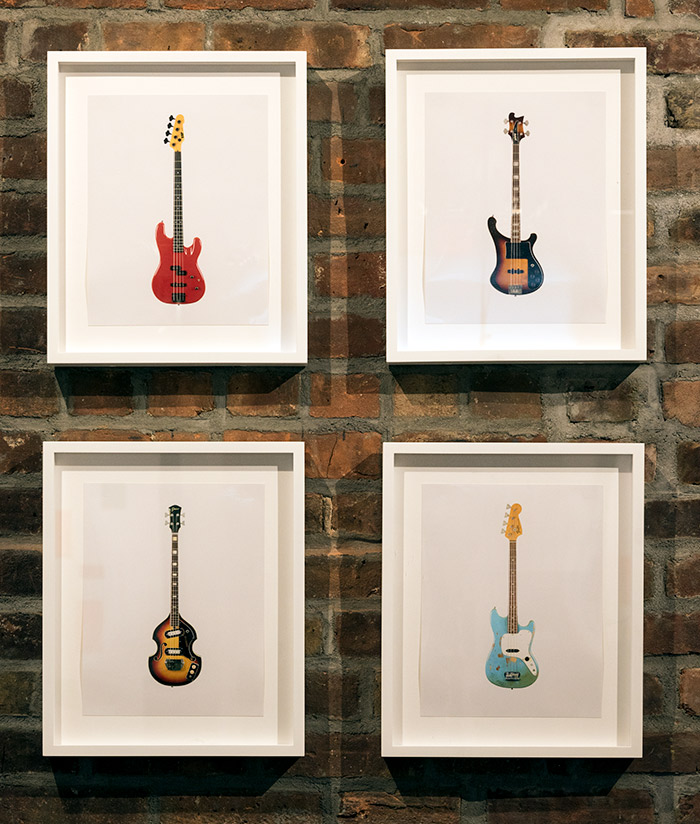 Guitar Portraits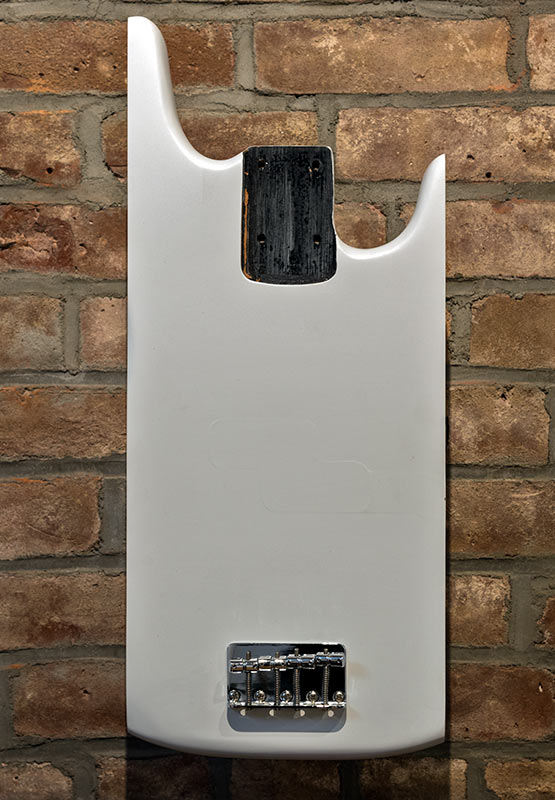 Untitled (White)
, 2011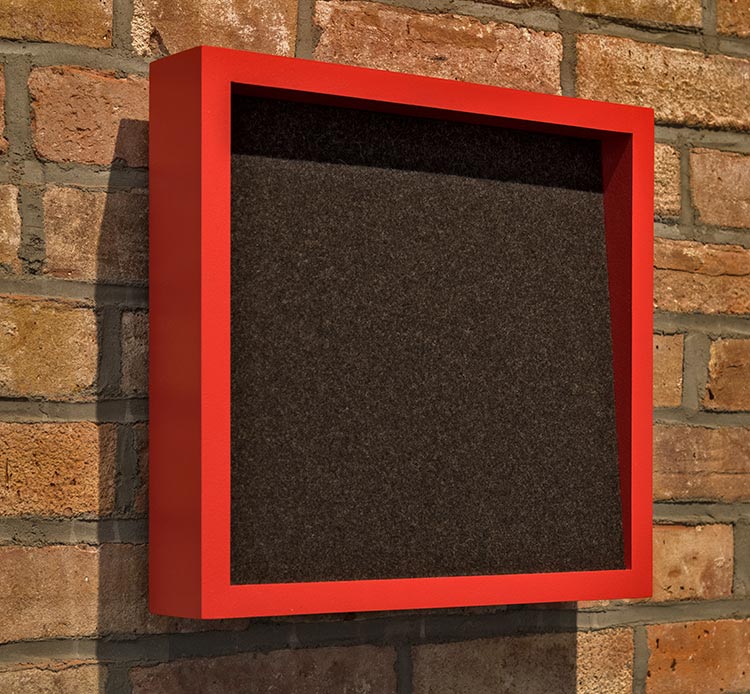 Untitled (Gibson)
, 2010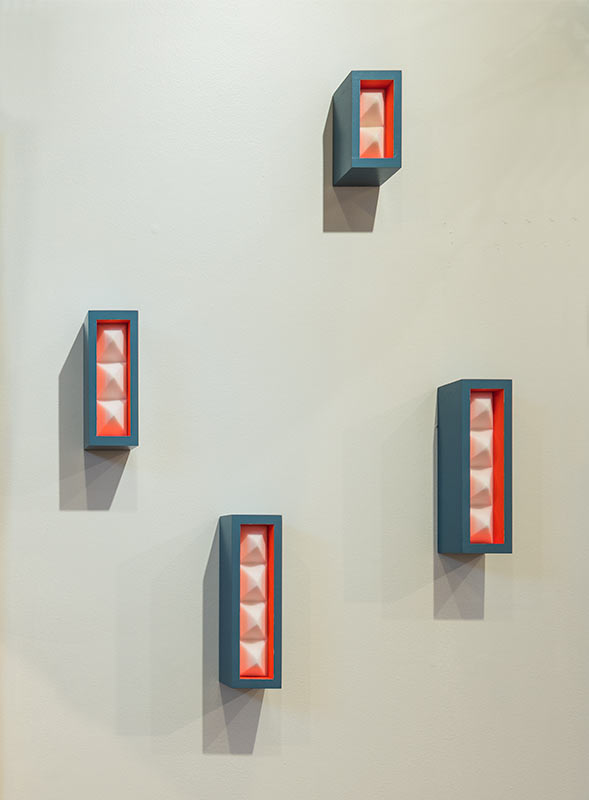 Sound Studies
, 2012
Tom Kotik is a Brooklyn based artist, curator and musician. Tom has exhibited at Lesley Heller Workspace (2015, 2011), Fondacio Juan Miro (2010), and Kostka Gallery Prague (2014). Since 2013 he has curated for Arts Brookfield, organizing exhibitions in New York and Los Angeles. Tom is also an experimental Rock musician who has recorded and performs with various bands in New York and Prague. Tom Kotik received his MFA from Hunter College in 2004. He has been a resident artist at Meet Factory (2014), Art OMI (2001), Yaddo (2006), LMCC Workspace Program (2005), and the Bronx Museum AIM Program (2005).
_____________________________
Upcoming
John Heward
___________________________________________________________________
The exhibitions can be seen during concert hours or by appointment.
We are usually on premises so call ot text.
718-964-3805
© 2018 Scholes Street Studio| ALL RIGHTS RESERVED.
ALL IMAGES ARE COPYRIGHTED AND PROTECTED MATERIAL BELONGING TO THEIR ORIGINAL AUTHOR AND
MAY NOT BE REPRODUCED, ADAPTED, OR ALTERED WITHOUT THE PERMISSION OF THE ORIGINAL AUTHOR.