Rehearsal Photos
Mantra Percussion
rehearsing
Aaron Siegel
's A Great Man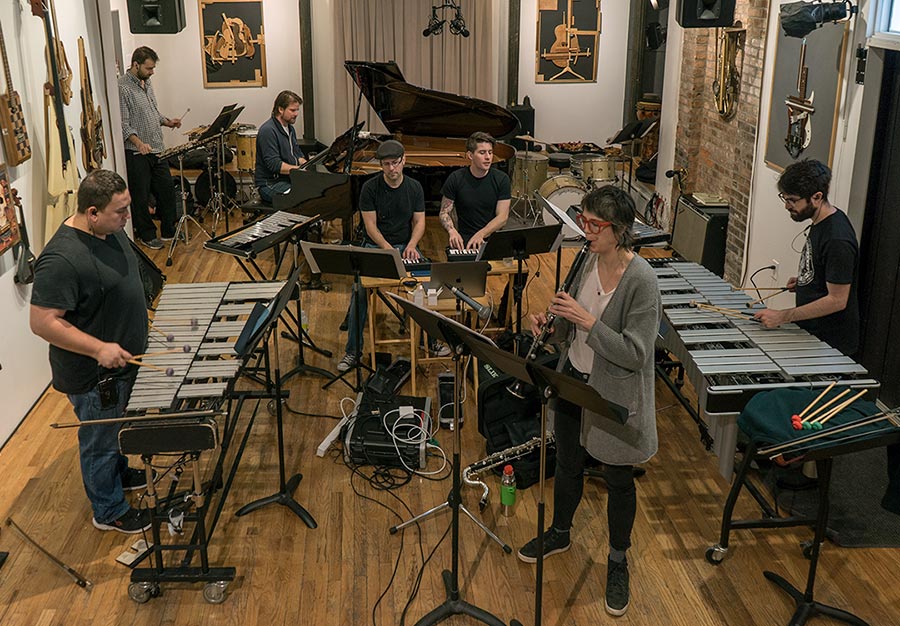 Carl Bartlett Jr.

preparing for his
Promise!
album release concert at
Jazz at Kitano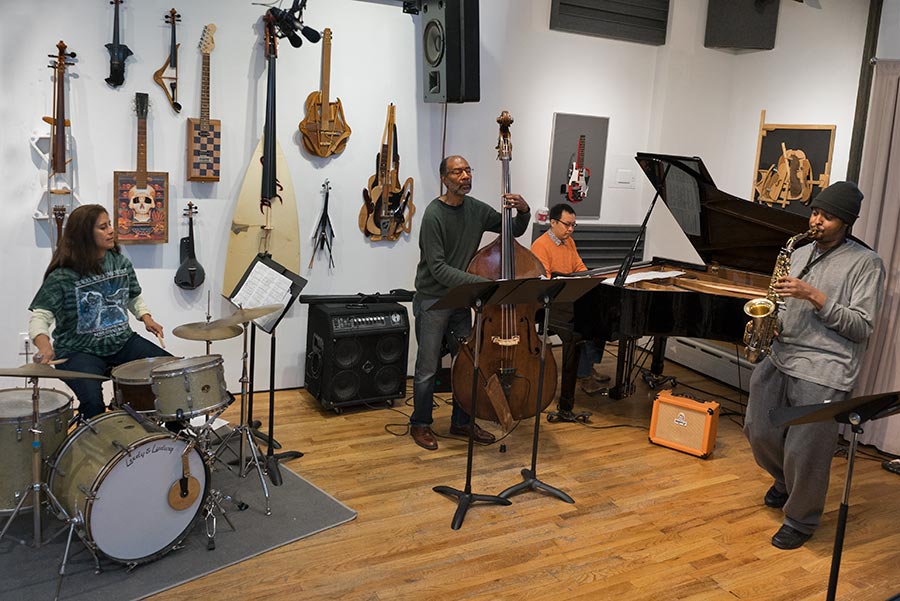 Sylvia Cuenca, Marcus McLaurine, Yoichi Uzeki, Carl Bartlett Jr.
Art by Ken Butler on the walls
carlbartlettjr.com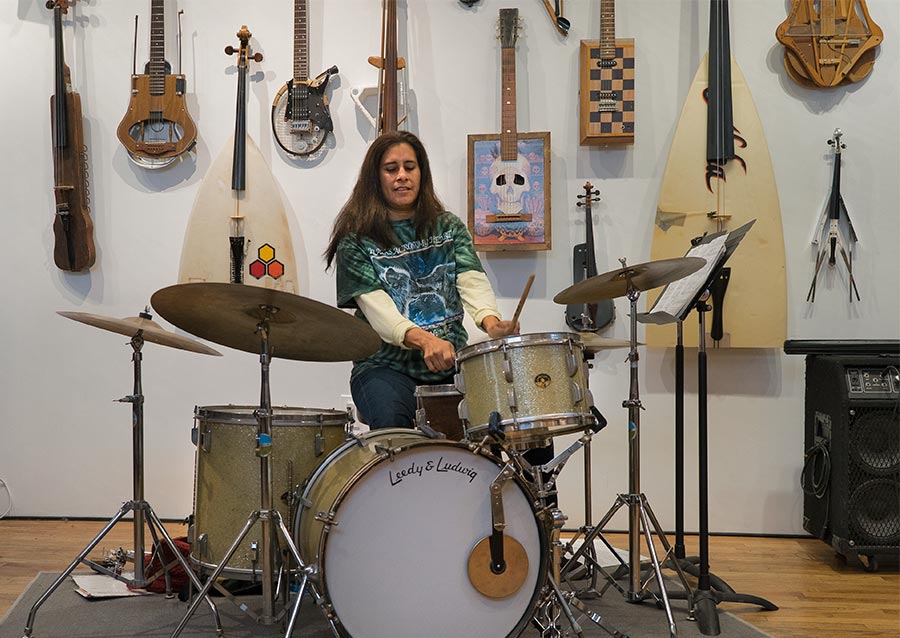 Henry Threadgill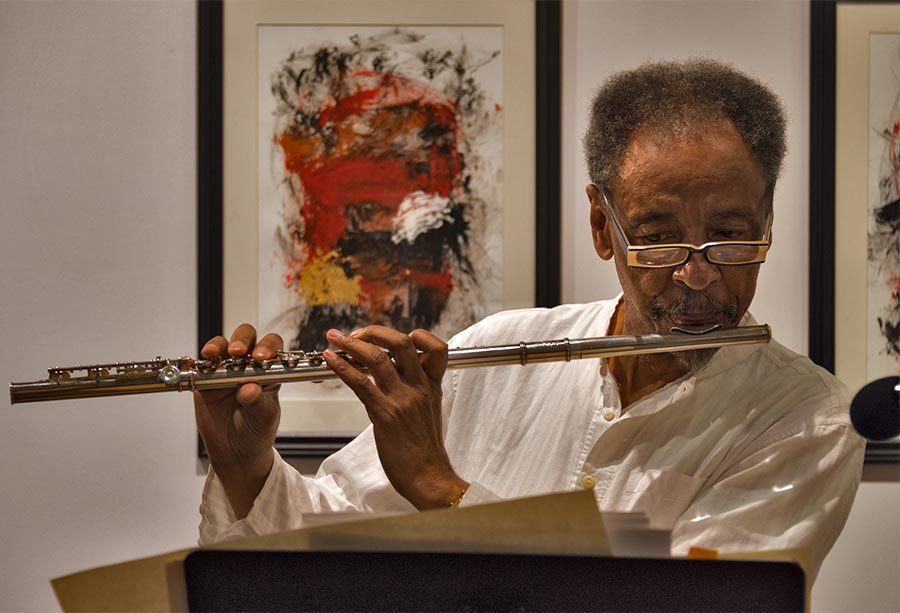 Contemporaneous
rehearsing composer
Donnacha Dennehy
's "Grá agus Bás"
with Irish vocalist
Iarla Ó Lionáird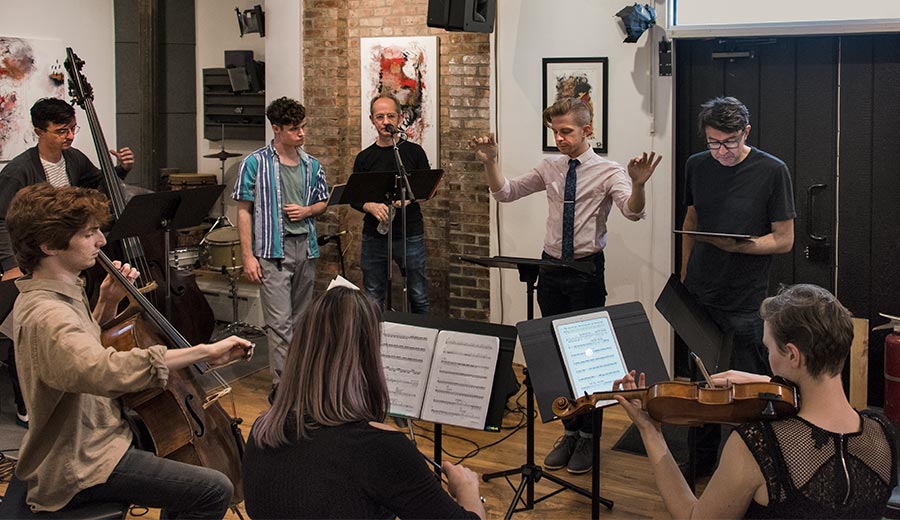 Music from Copland House Ensemble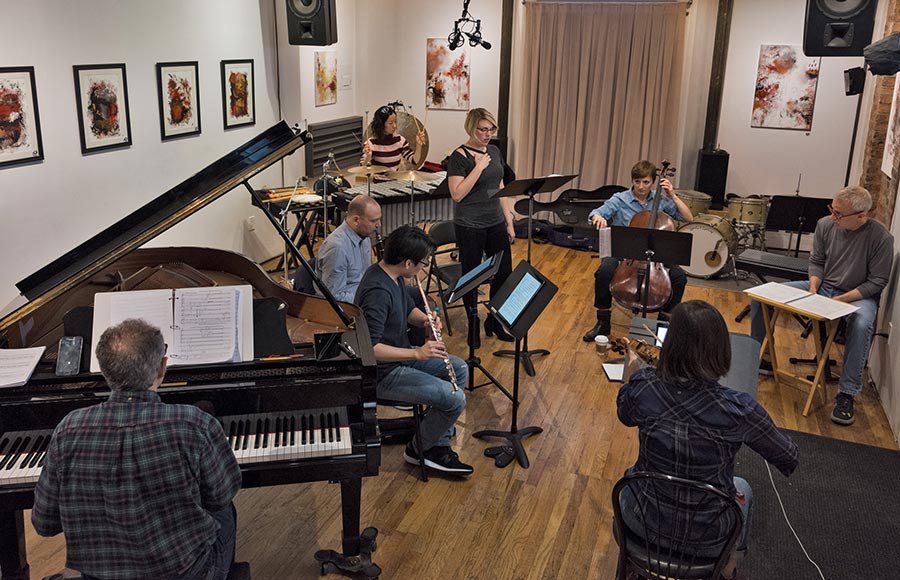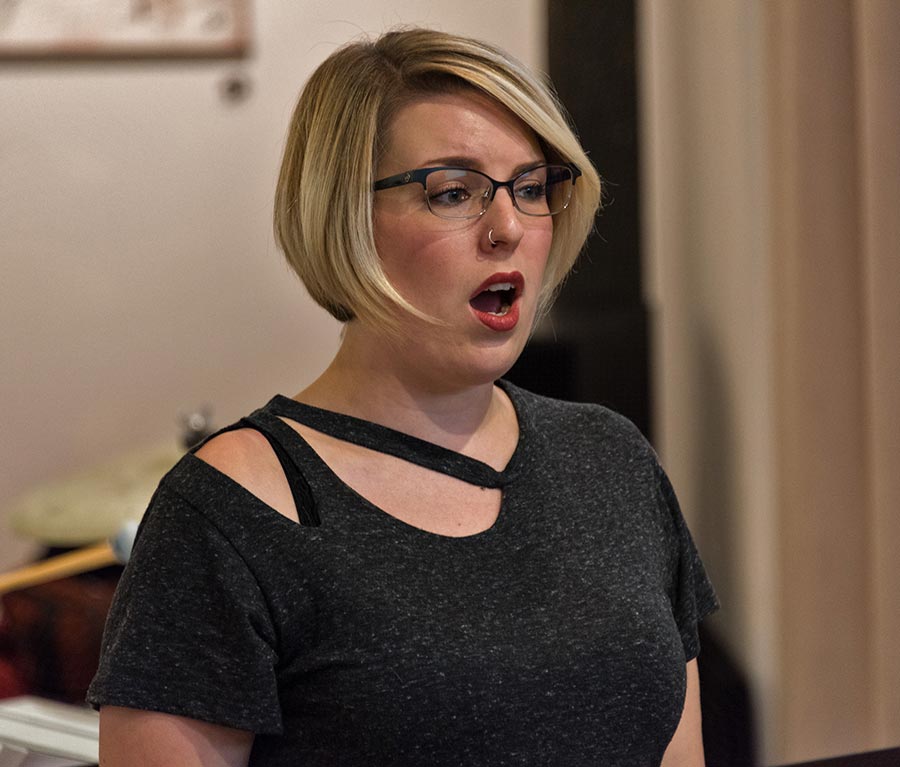 Page Stephens
Norwegian ensemble
Cikada
rehearsing for a concert at National Sawdust 6/8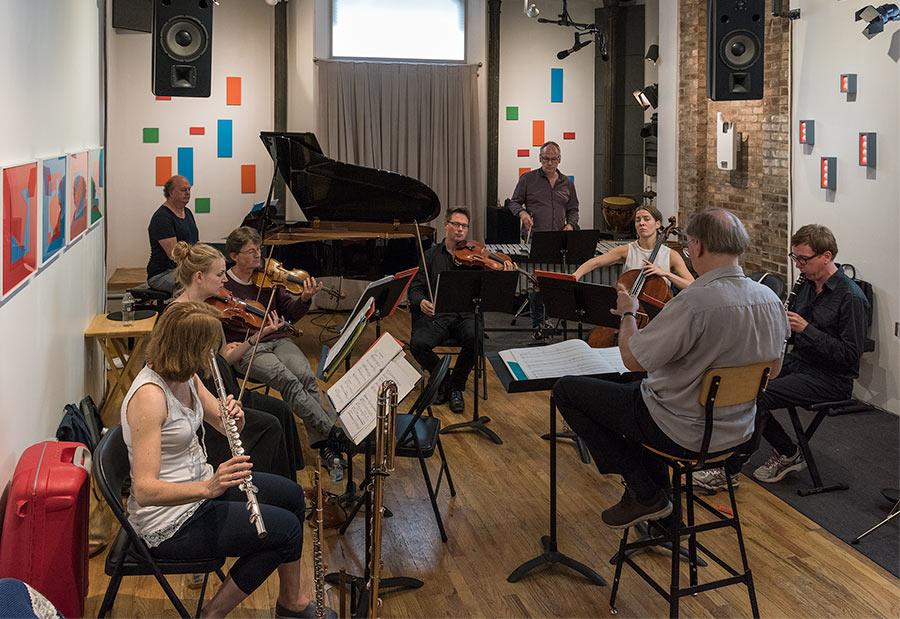 Shoko Nagai, Jonathan Goldberger, Satoshi Takeishi and Tsutomu Takeishi
rehearsing for residency at The Stone 5/16 to 5/21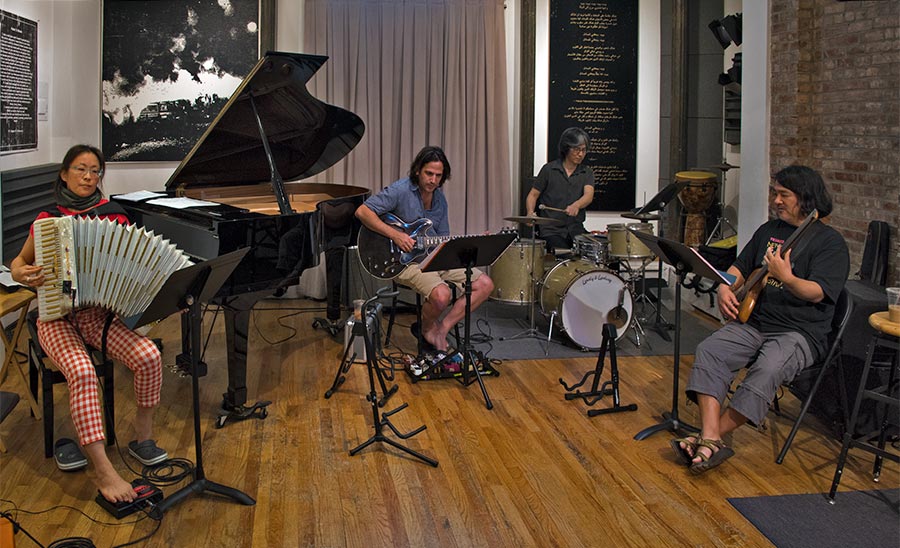 ECCE
rehearsing
John Aylward
's 
Angelus Novus
for a concert of the Music of Philippe Hurel and John Aylward
at Le Laboratoire, Cambridge. May 19th, 2017
see more photos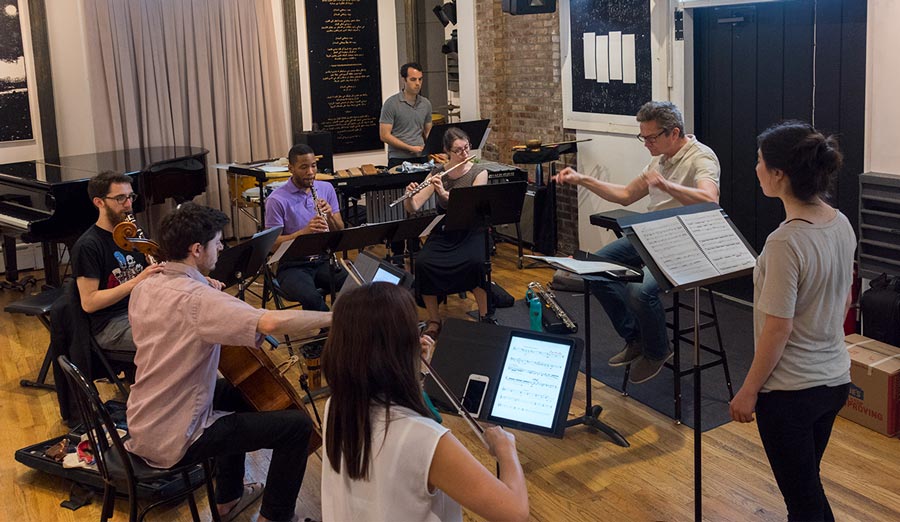 Experiments in Opera
rehearsing
Flash Operas
for a concert at Symphony Space 5/5 and 5/6
more photos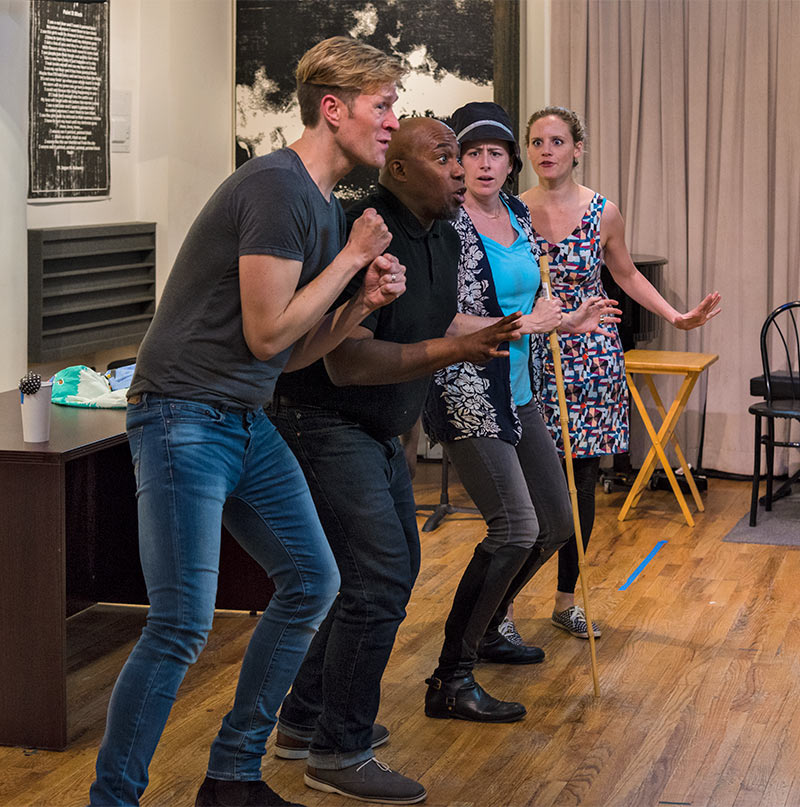 Transfer is Available

more photos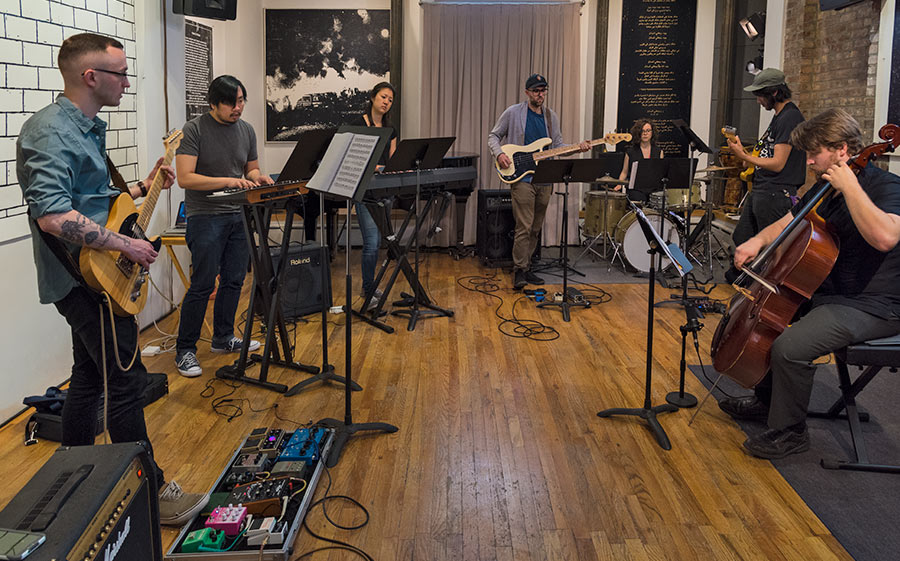 Bearthoven
Karl Larson
(piano),
Pat Swoboda
(bass), and
Matt Evans
(percussion)
preparing for their "Trios" Album Release concert at LPR 4/18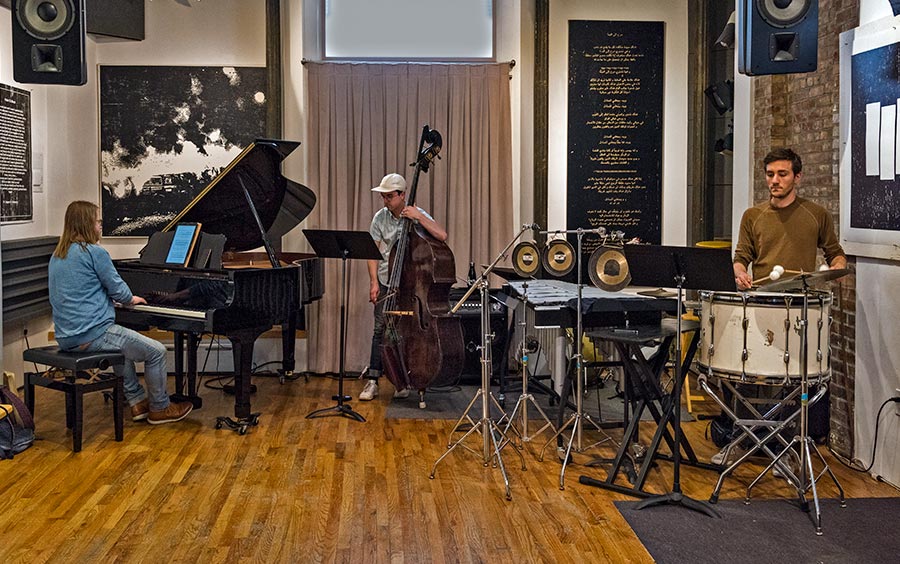 Invisible Anatomy
 rehearsing for a 2/2 concert at Roulette
Ashley Bathgate, Karl Larson, Eliza Bagg and Brendon Randall-Myers
rehearse for a concert of
Death Speaks
by David Lang and
the premiere of
Song Cycle
by Brooks Frederickson at Le Poisson Rouge, 1/19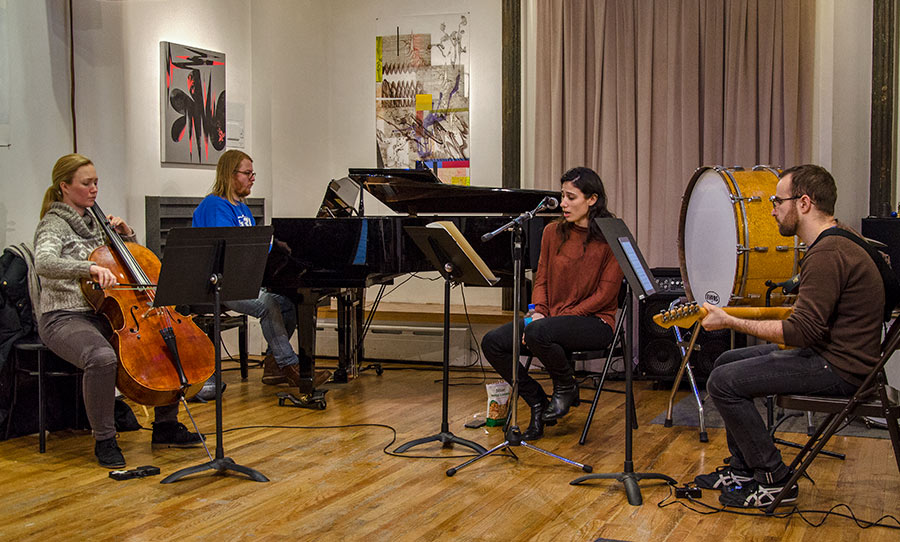 Members of
Ensemble Échappé
and
The Brothers Balliett
rehearsing for their Cryptophasia concert at St. Peter's Church 11/14
Jeffrey Milarksy
conducting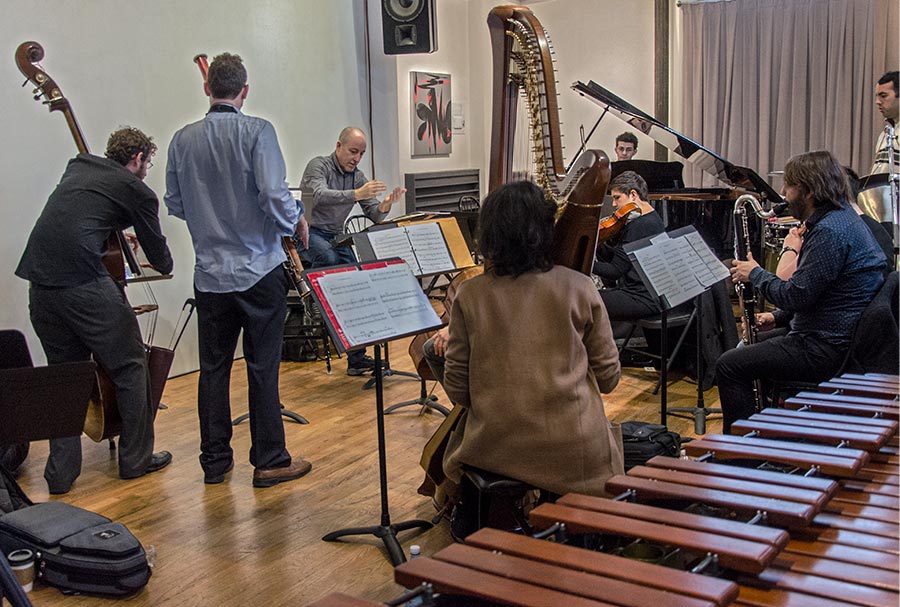 Rehearsing
Taichi Sugimaru: Conversations with the Piano
for a performance at Weill Recital Hall at Carnegie Hall, 10/4
with
Sonya Robinson
,
Peter Golightly
and others
see photos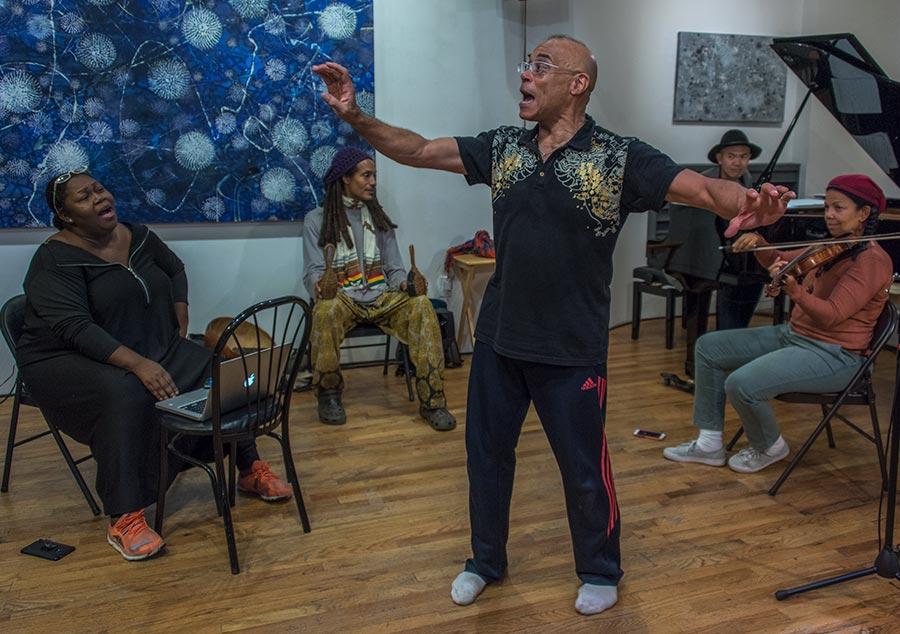 Ensemble Ipse
rehearsing for a concert at
Tenri Cultural Institute, 9/23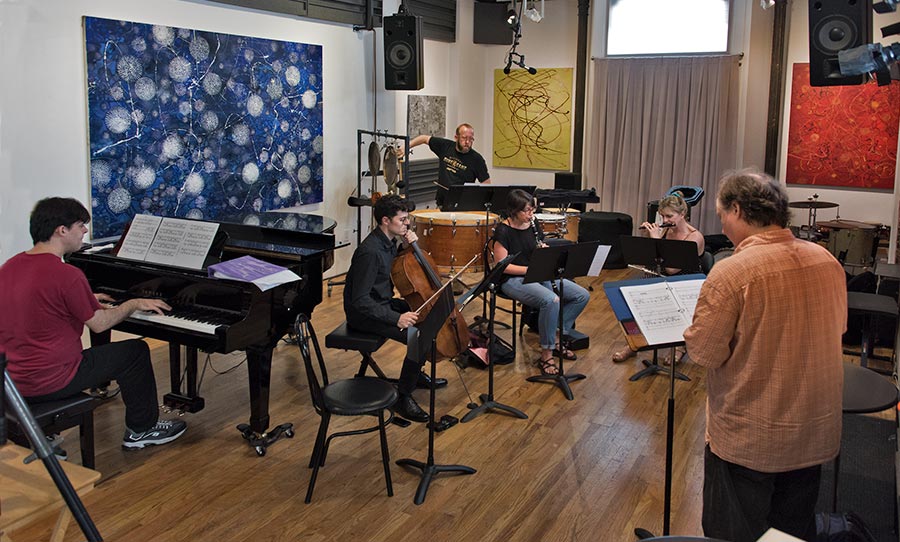 Rehearsing
Bojan Vuletic
's RecomposingArt VI: 'Guernica'
for a performance at Spectrum, 9/21
see photos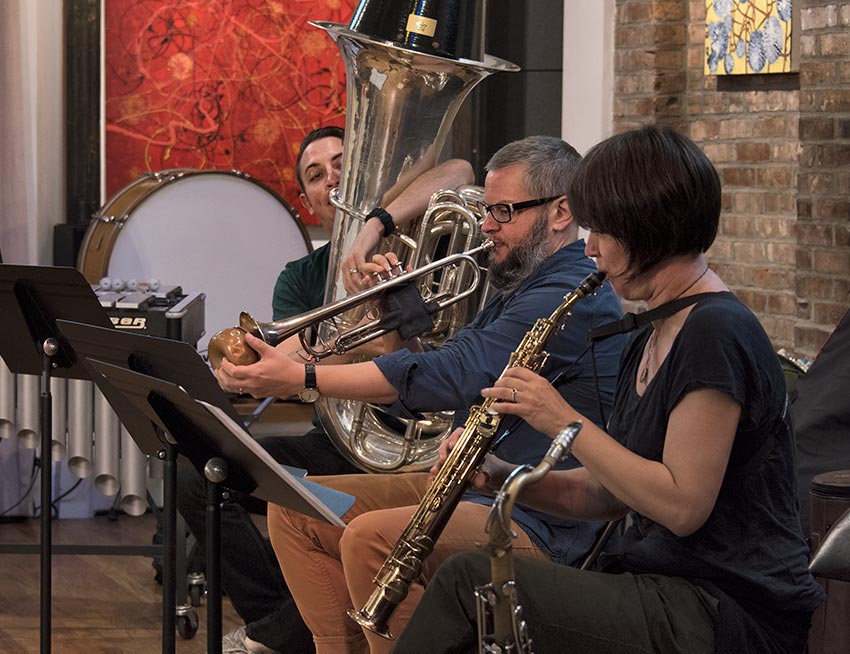 Contemporaneous rehearsing
Modernity X Hungary: Bauhaus as seen by Lukas Ligeti
for a concert at National Sawdust, August 14
Milena Gligić - piano , Josh Henderson - violin and Lukas Ligeti
see photos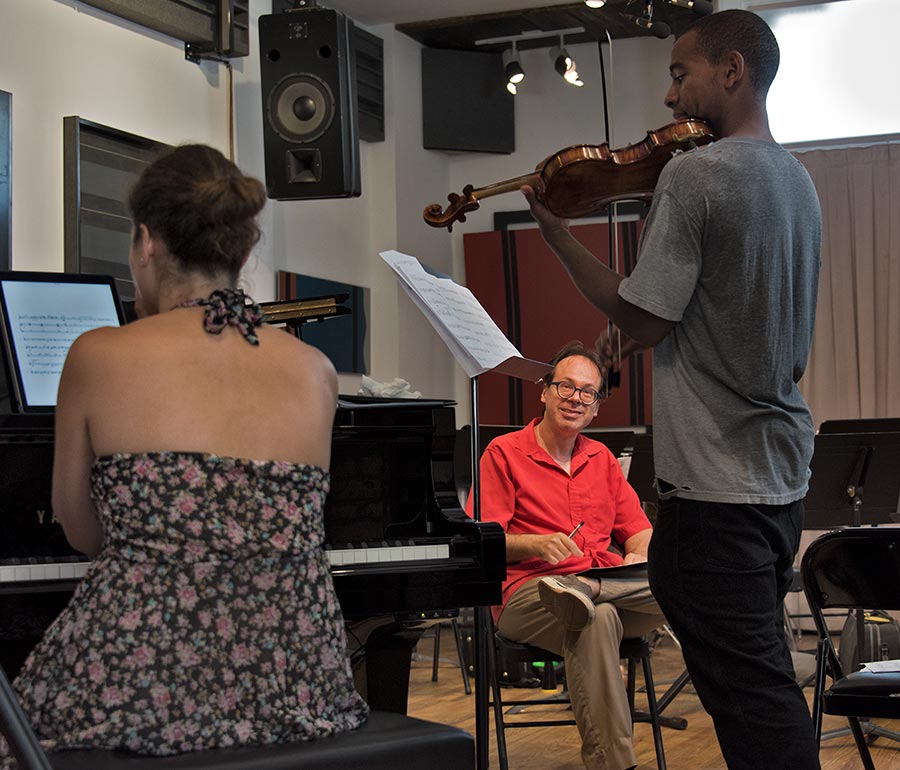 Switch Ensemble
rehearsing for Queens New Music Festival
at the Church-in-the-Gardens (50 Ascan Ave, Forest Hills, Queens) May 22
www.switchensemble.com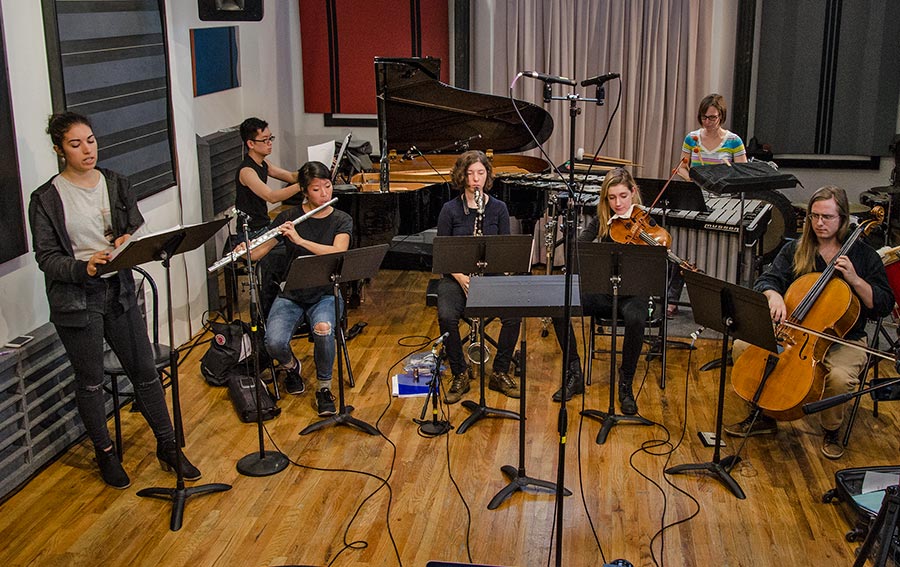 Sanda Weigl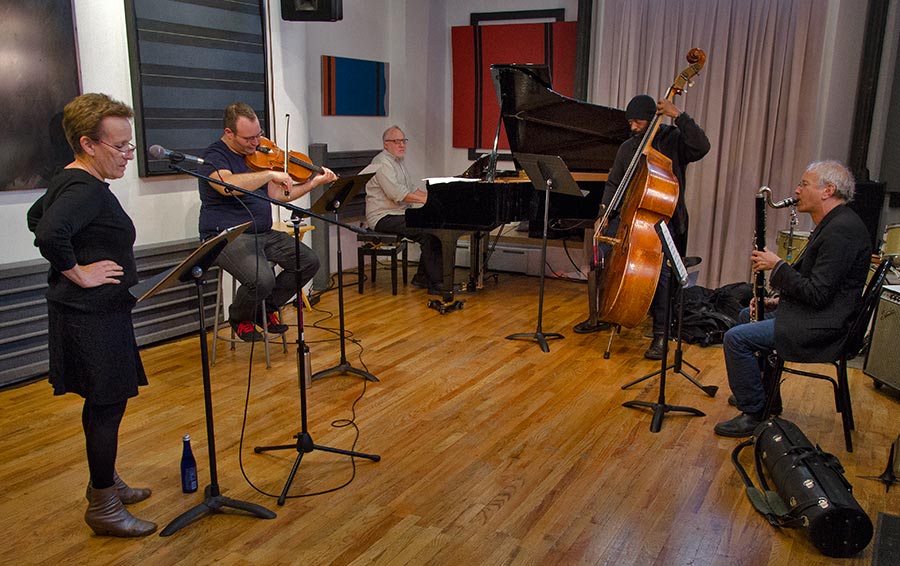 with Ljova Lev Zhurbin, Anthony Coleman, Bradley Jones, Doug Wieselman
Ensemble neoN
rehearsing for a MATA festival concert at Dixon Place April 16
see photos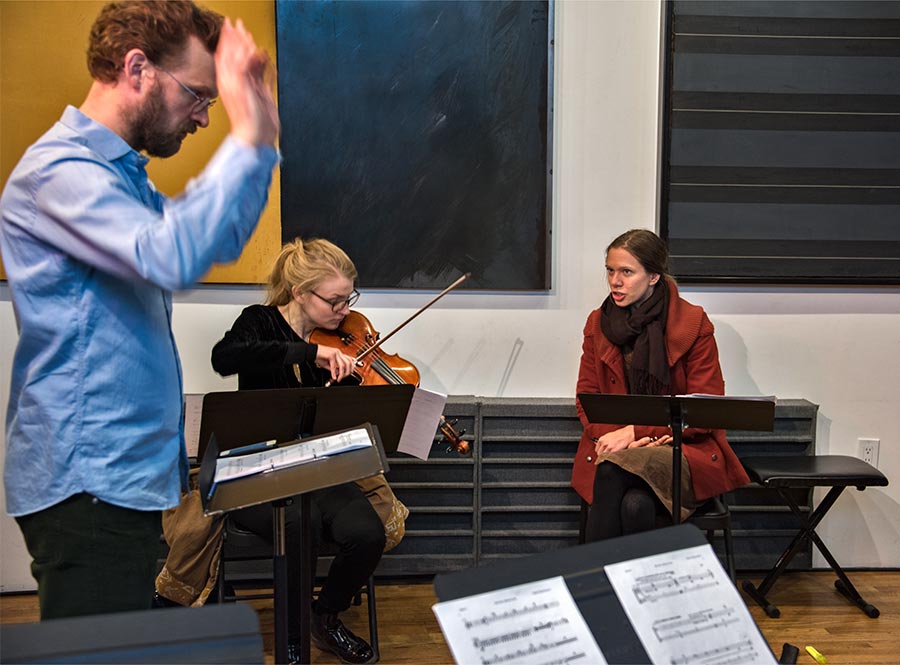 Finnegan Shanahan
of
Contemporaneous
preparing for the release of
The Two Halves
, a new record of his music.
The album release and concert will be at National Sawdust, March 21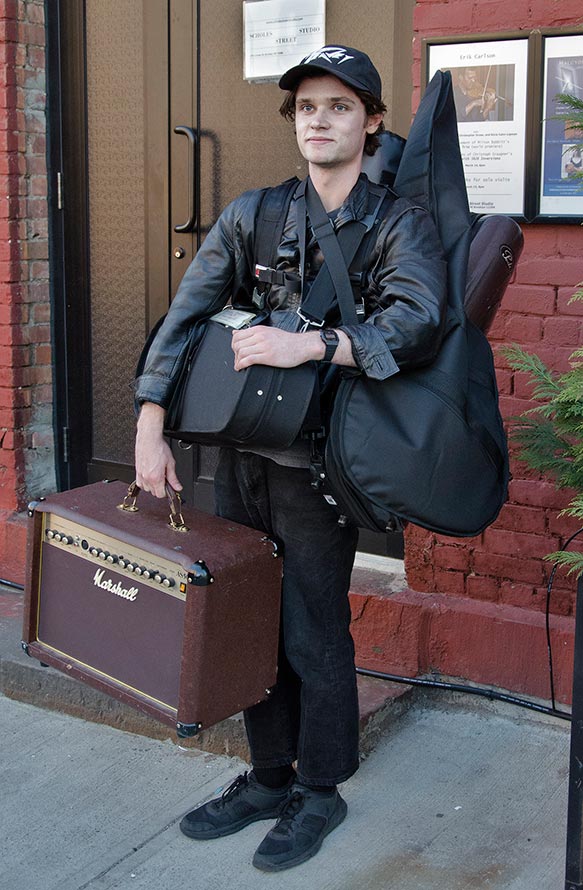 Contemporaneous rehearsing
Anna Thorvaldsdottir
: Streaming Arhythmia
for a concert at Pioneer Works February 11
see photos
Rhymes with Opera
rehearsing
Heartbreak Express
to be presented at Bank Street Theatre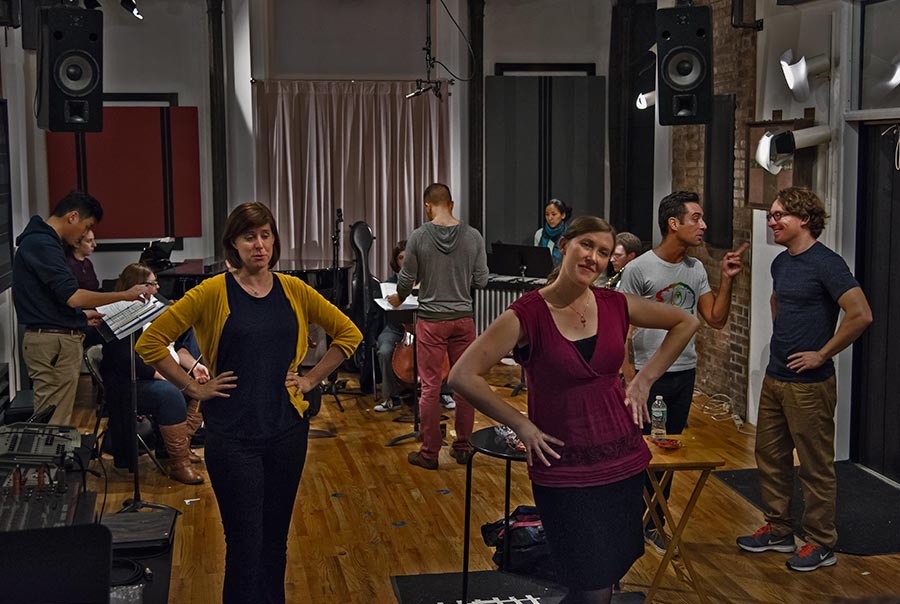 Robert Black
and
David Friend
preparing for James Sellars Birthday Concert at Hart School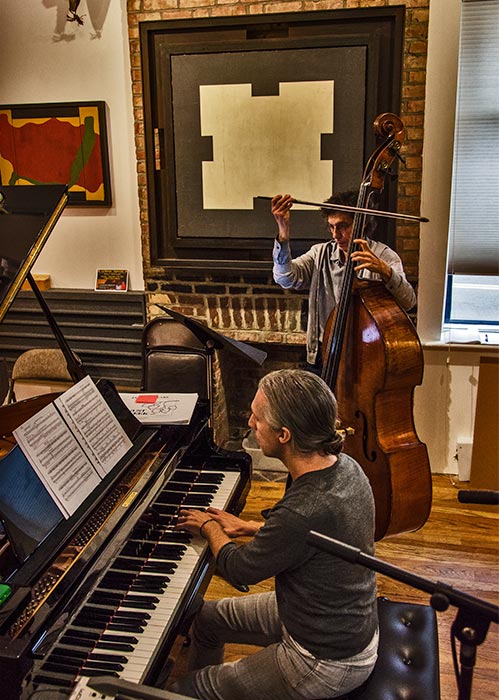 String Orchestra of Brooklyn
rehearsing for a Masterworks concert at Barge Music with
Eli Spindel
, conductor
Steven Beck
, piano
see photos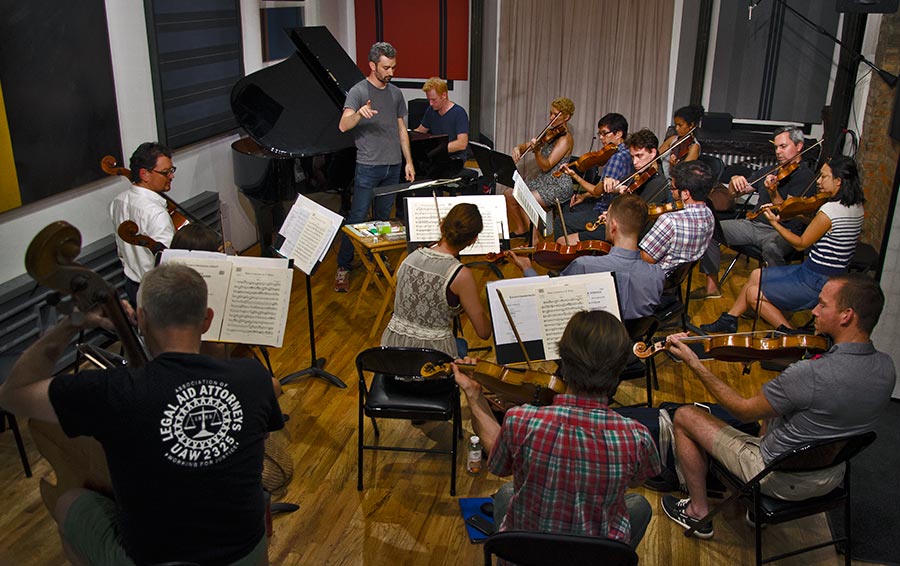 Anthony Coleman
and
Survivors Breakfast
preparing for a concert at the Stone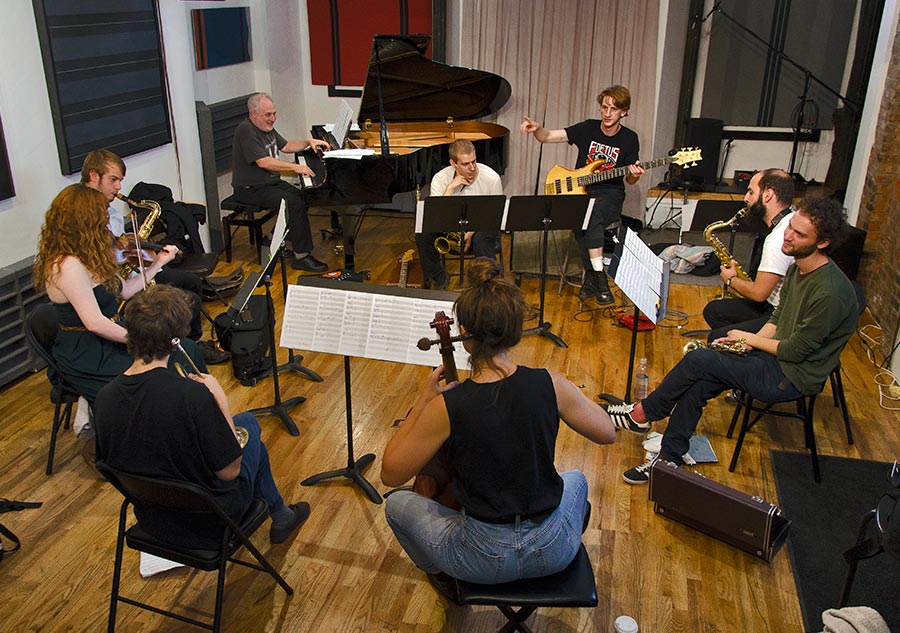 Rehearsing
Bojan Vuletic
's
RecomposingArt V: "Metamorphasis / A Report to an Academy"
for a performance at Pioneer Works
see photos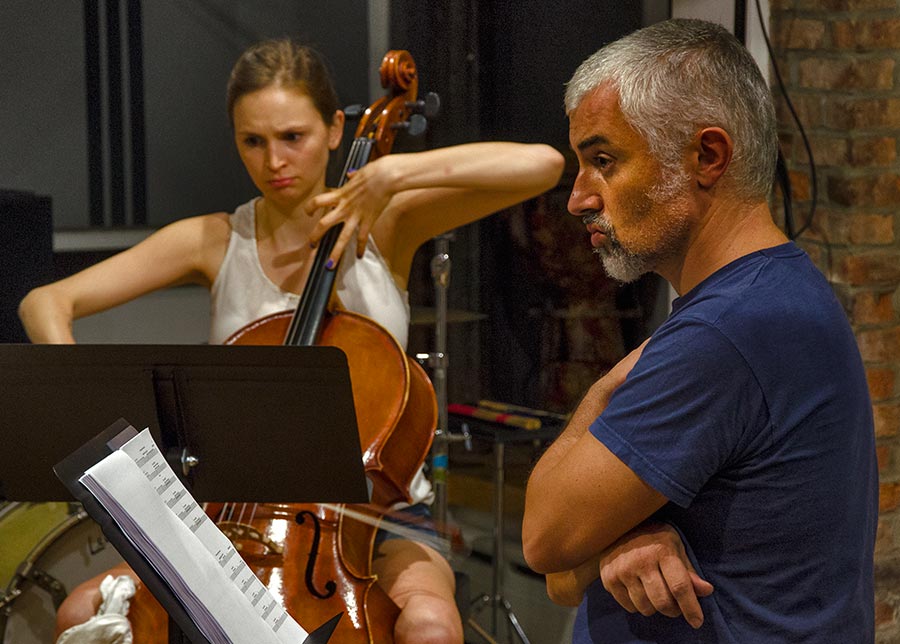 Key Lime Pie
see photos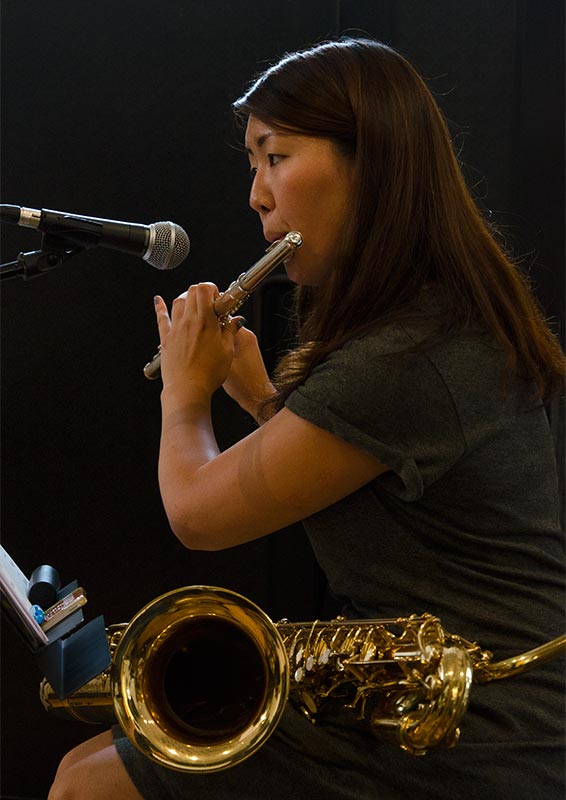 Eit
her/O
r
rehearsing with


Anthony Coleman
see photos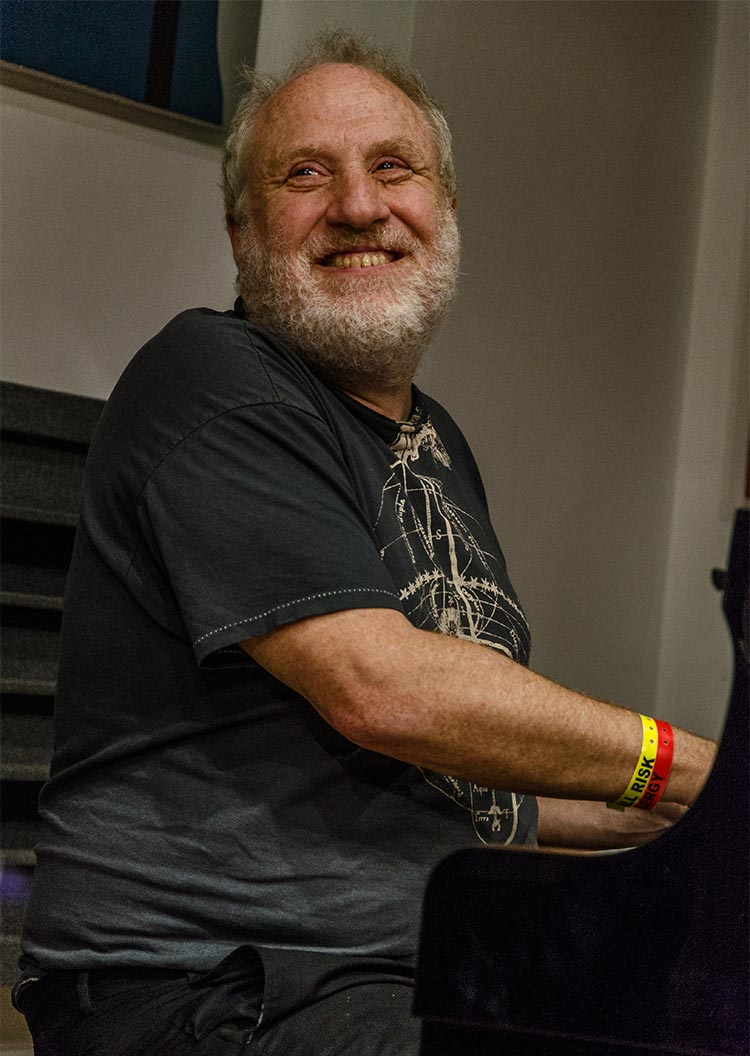 Missy Mazzoli
and
Victoire
with
Glasser
rehearsing for an
Album Release Show at Le Poisson Rouge
see photos
Xiu Xiu
and
Mantra Percussion
rehearse "Extinction Meditation" with

Shayna Dunkelman
see photos and videos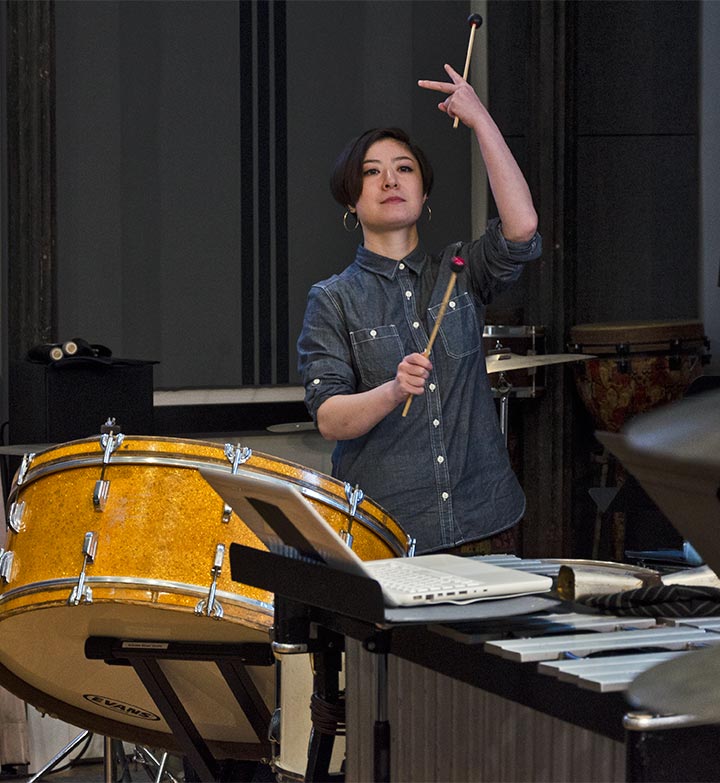 BodhiZephyr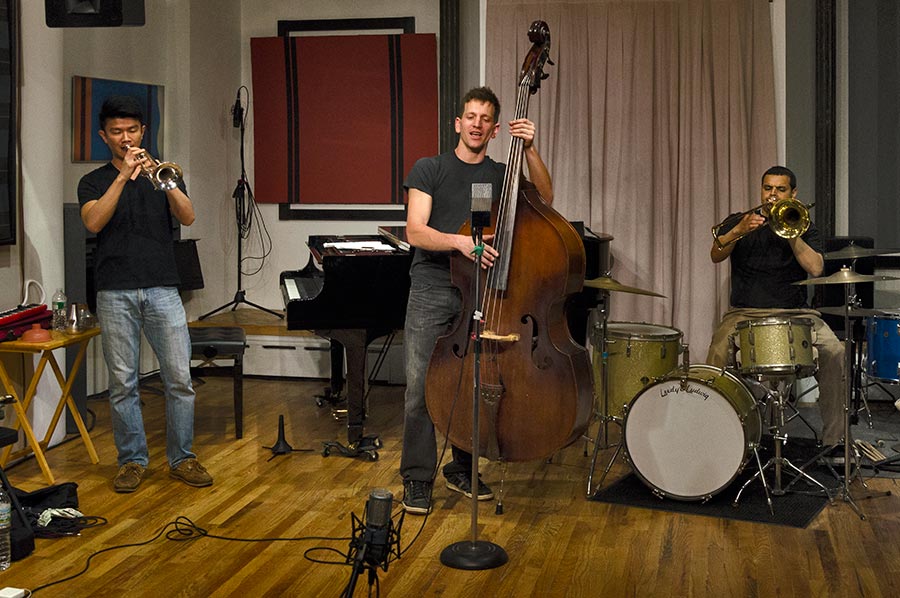 American Modern Ensemble
rehearsing for String Theory
with

Del Sol Quartet, JACK Quartet, Publiquartet

and Guest Conductor

Delta David Gier


at SubCulture Thursday, January 15, 2015
see photos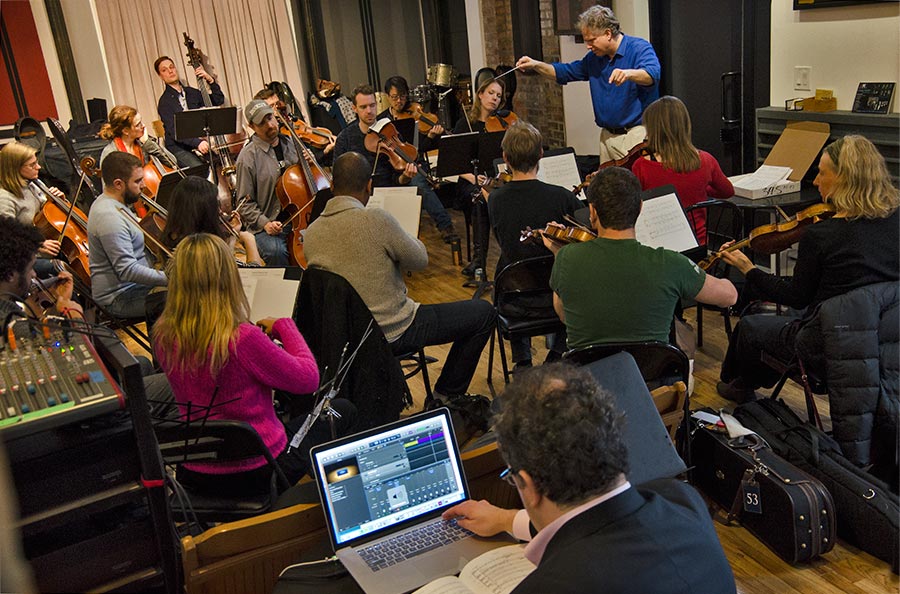 Hotel Elefant

Rehearsing soon to-be recorded music of Matt Marks
with the composer conducting
see photos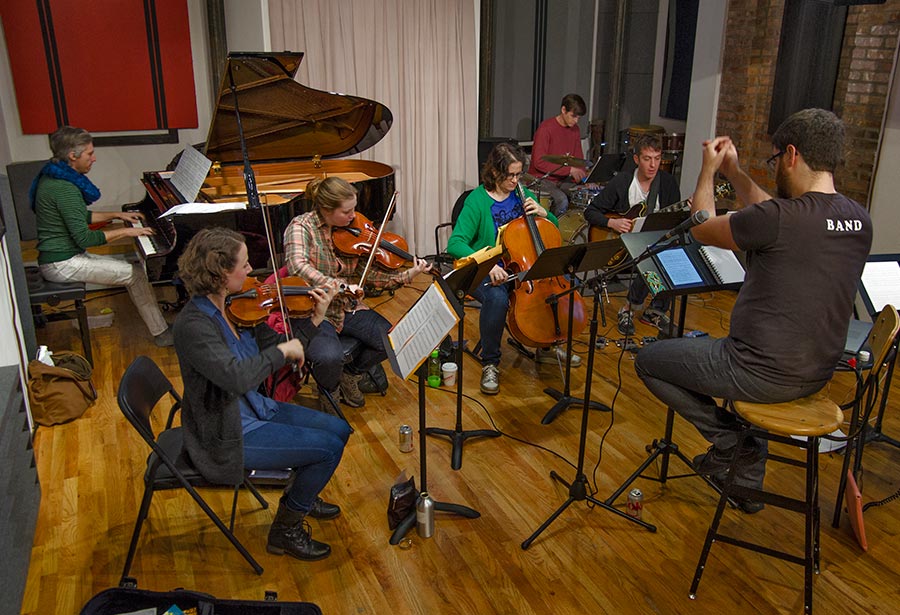 the cellar and point
see photos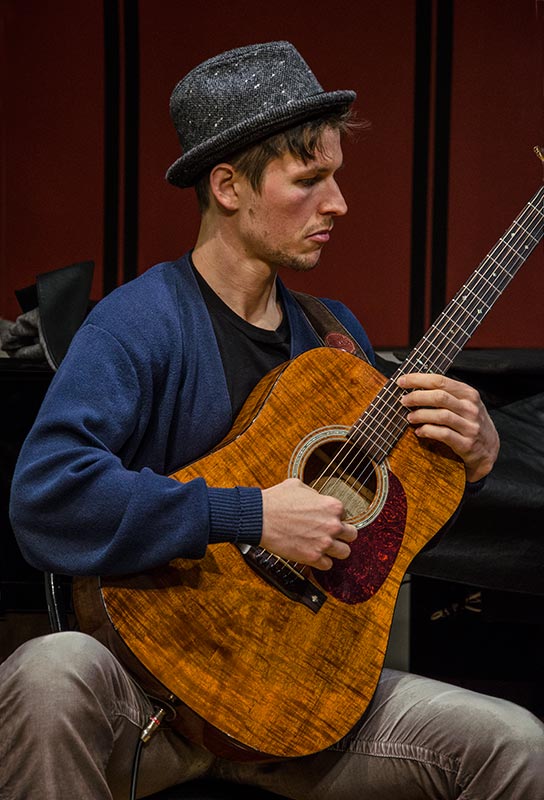 Jake Schepps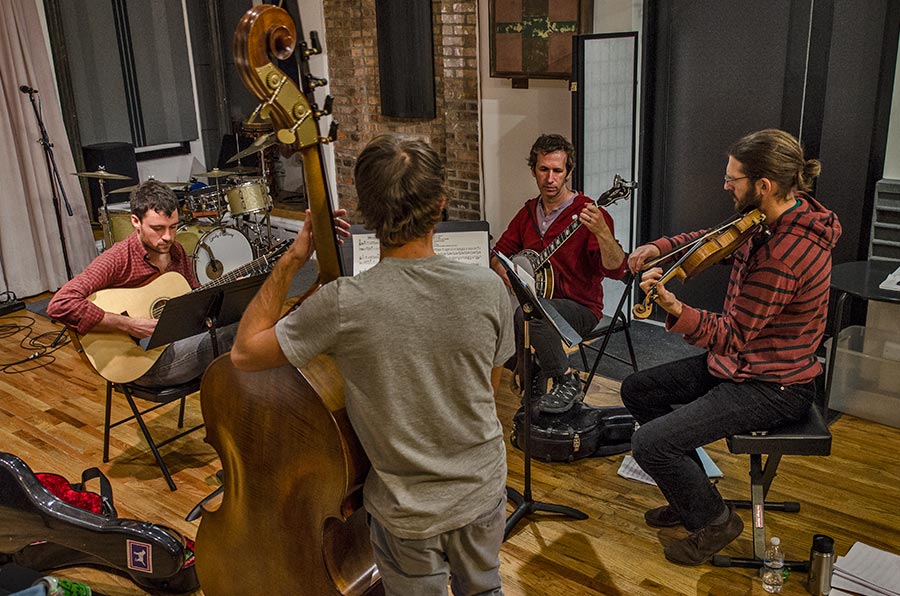 Gutbucket
rehearsing for their residency at The Stone
November 18 to 23, 6 nights - 12 sets
see photos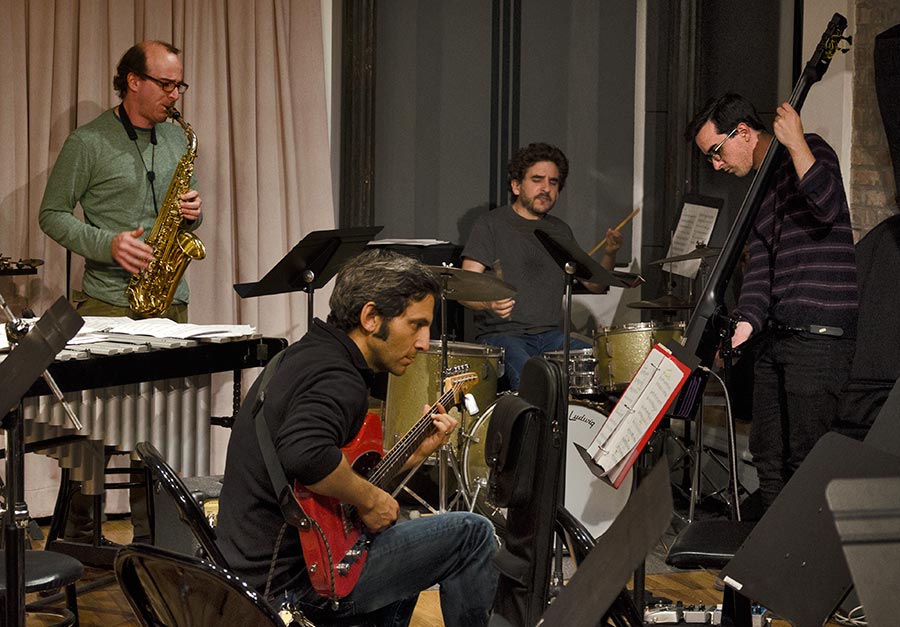 Paul Mancini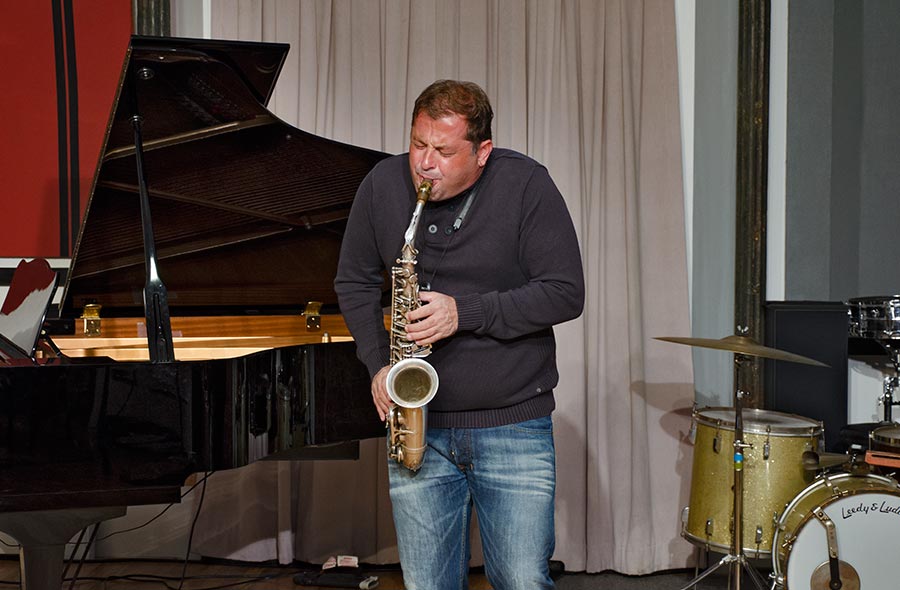 American Modern Ensemble
rehearsing for
10th Anniversary Season Celebration: Ghosts and Ghouls at Merkin Hall
see photos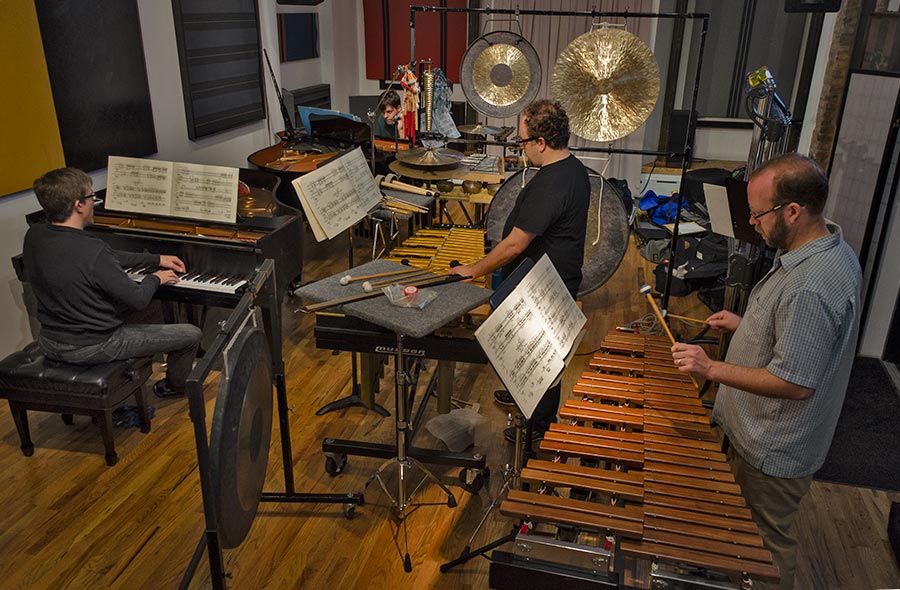 Philipp Weiss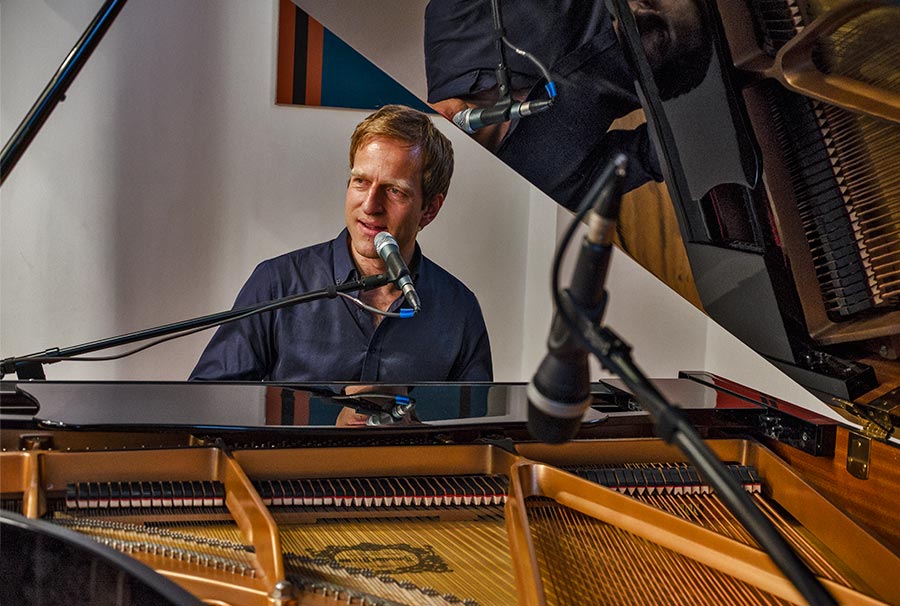 Hotel Elefant
rehearsing for a concert at (Le) Poisson Rouge
see photos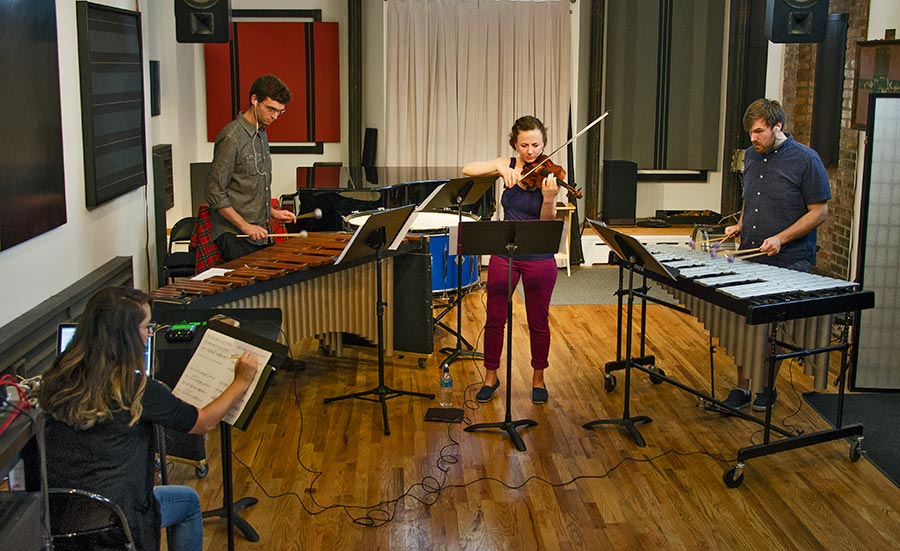 Anthony Coleman
with
Jennifer Choi, John Popham
and
David Shively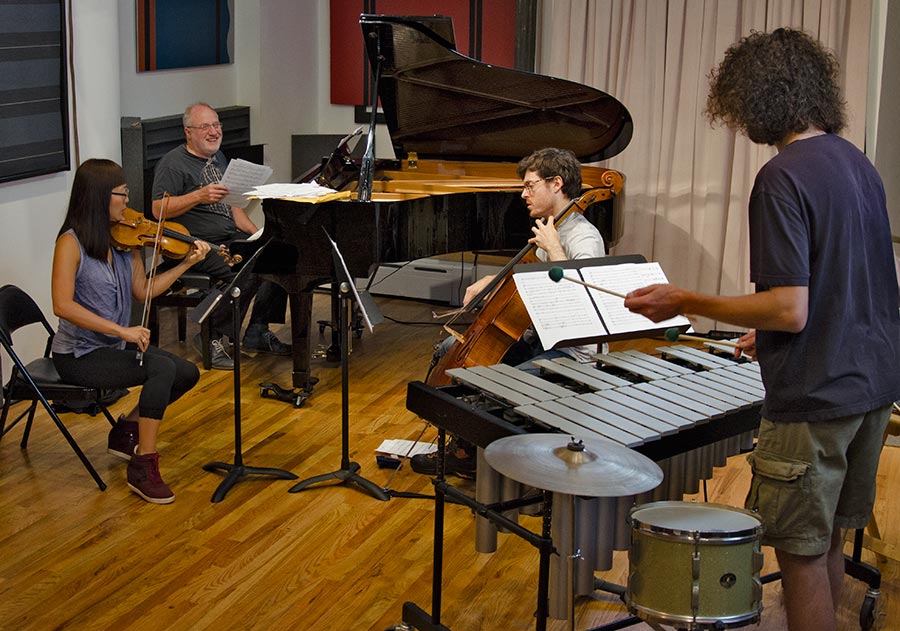 Brian Trahan
see photos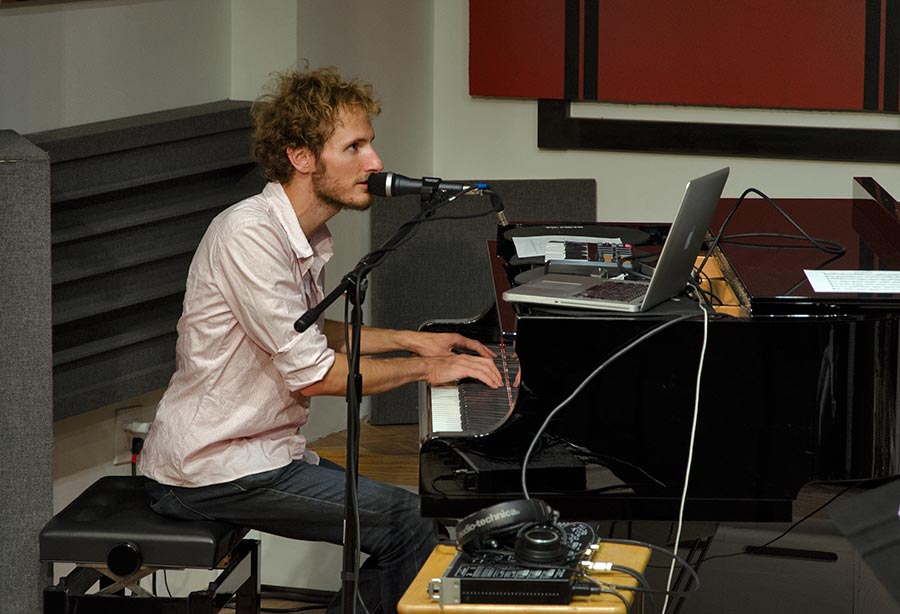 Mother Falcon

with

Todd Reynolds
see photos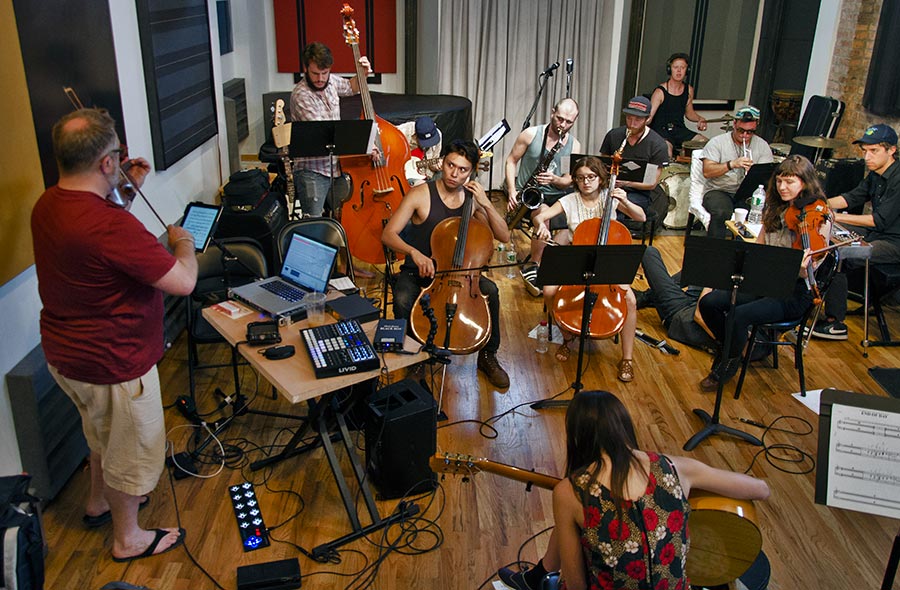 CONTEMPORANEOUS

rehearsing with composer
Jherek Bischoff
see photos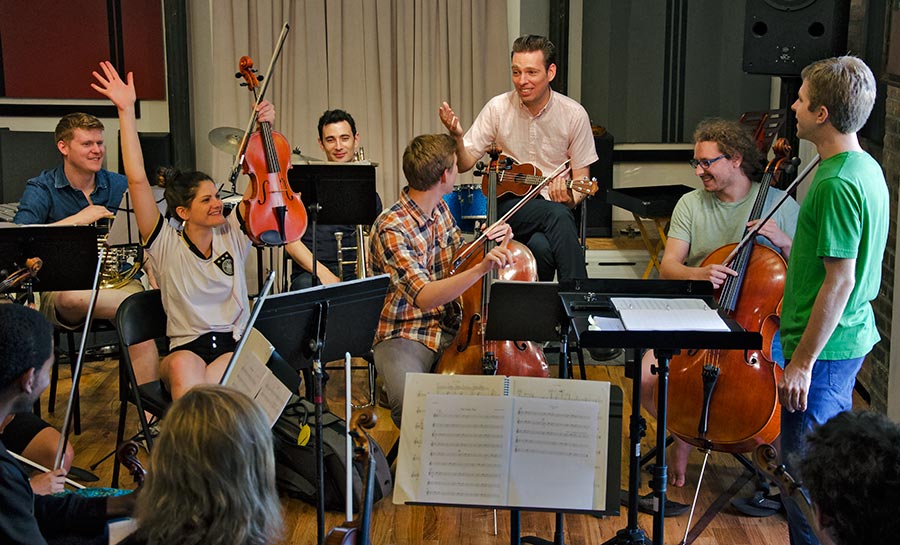 The Argentine
see photos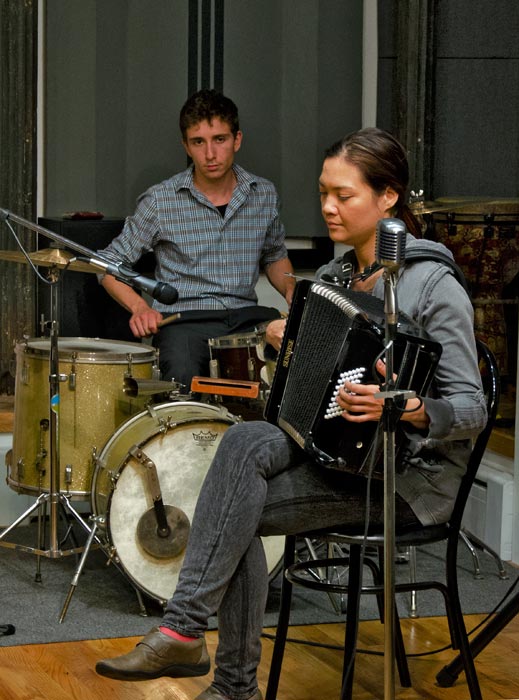 Either/Or
Richard Carrick, Margaret Lancaster, David Shively
see photos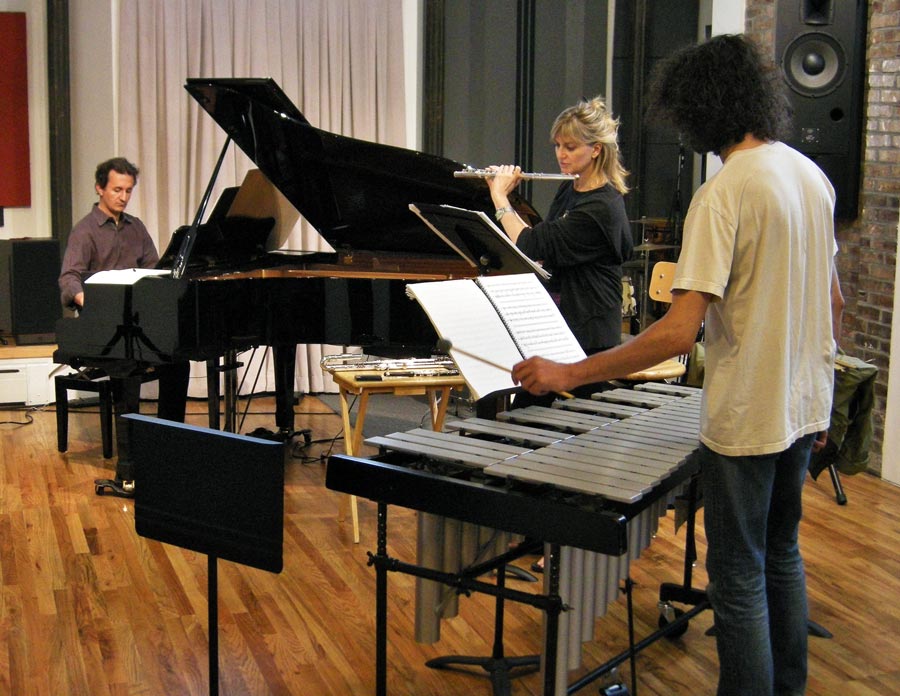 Marc Hannaford
see photos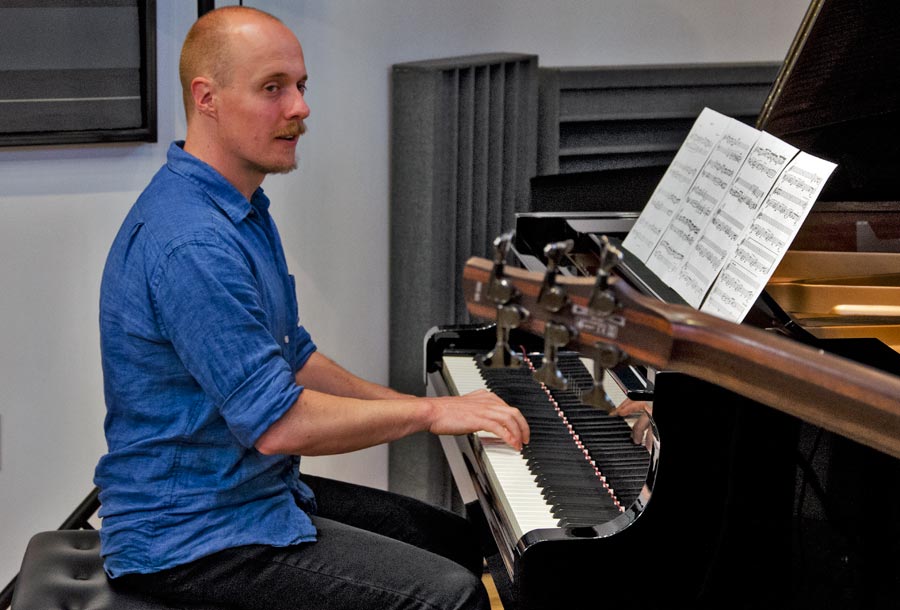 Adam Cuthbért
see photos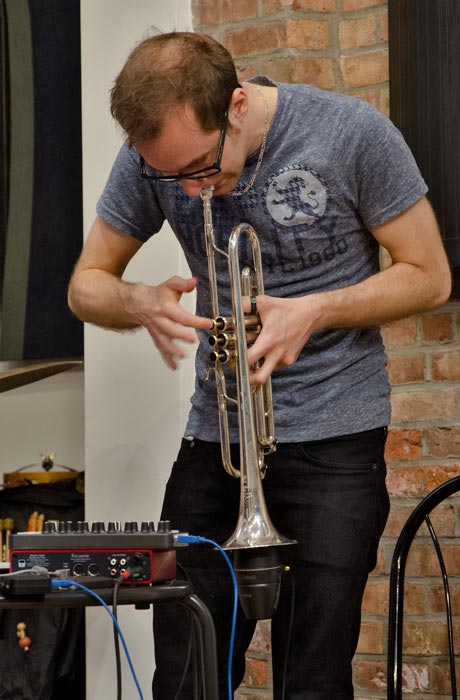 Contemporaneous
rehearsing Tessellations - a new work by
Michael Harrison
with Michael Harrison sitting in on rehearsals
see more photos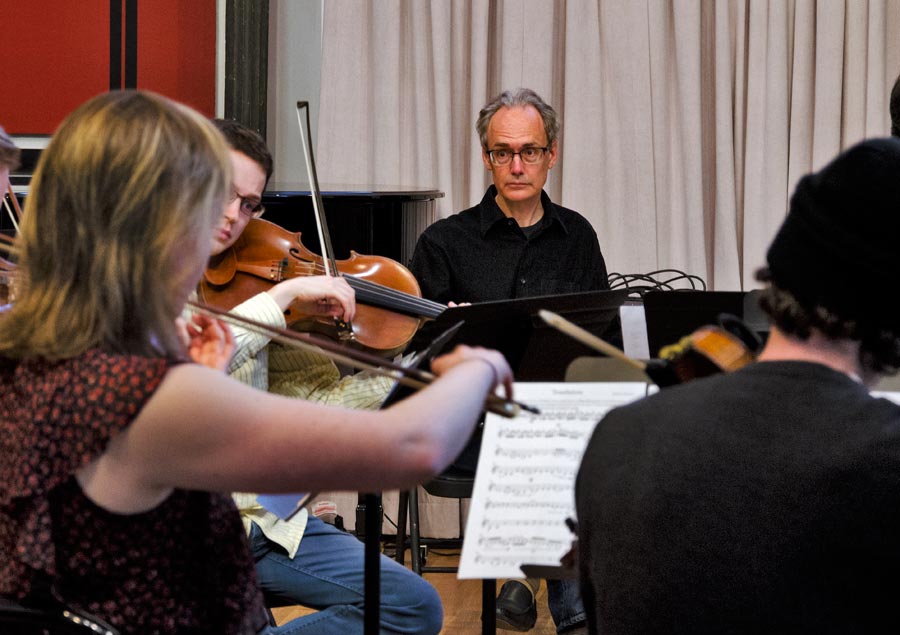 Contemporaneous
rehearsing BODILESS — a new opera by
Gabrielle Herbst
see photos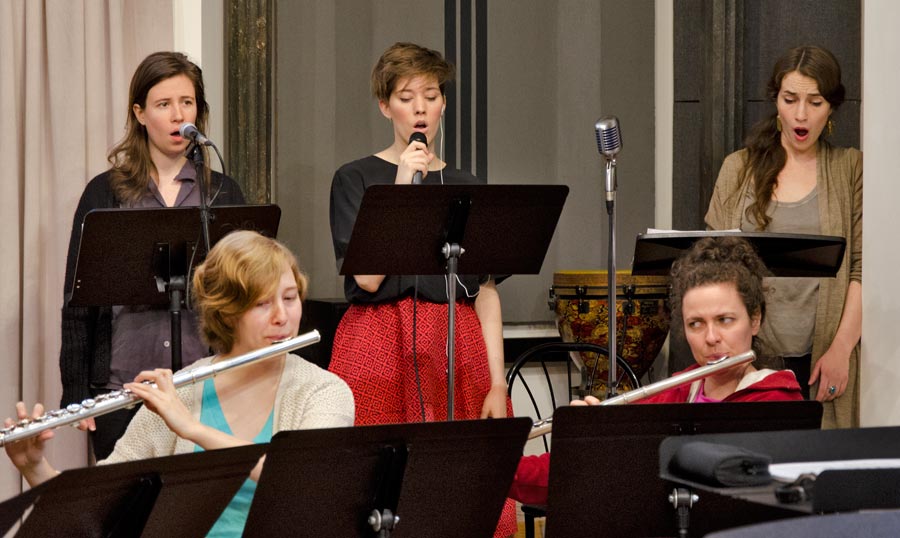 Kathryn Musilek
see photos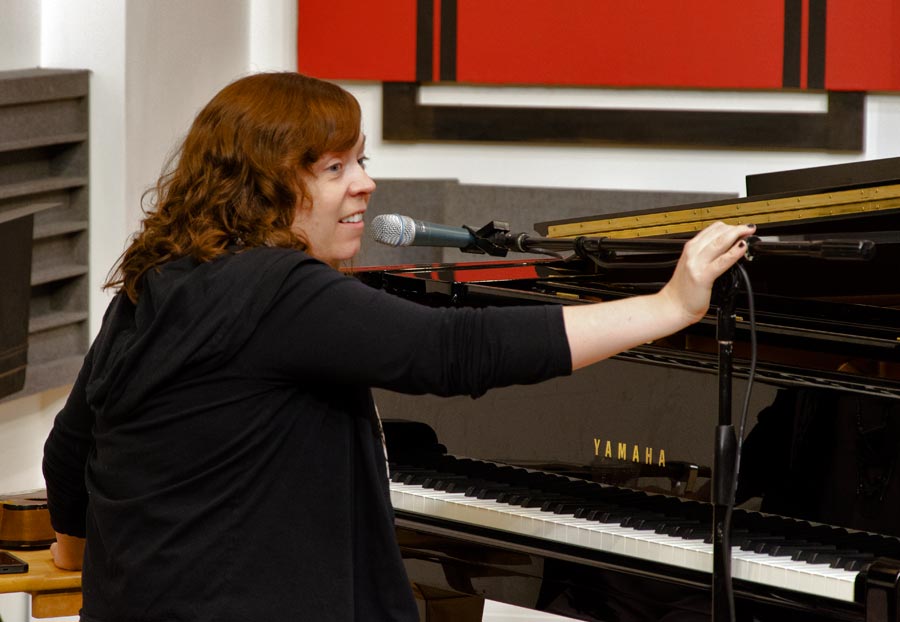 Hotel Elefant
rehearsing Oh Ah Ee by Hannis Brown and I am a Fish by
Mary Kouyoumdjian
more photos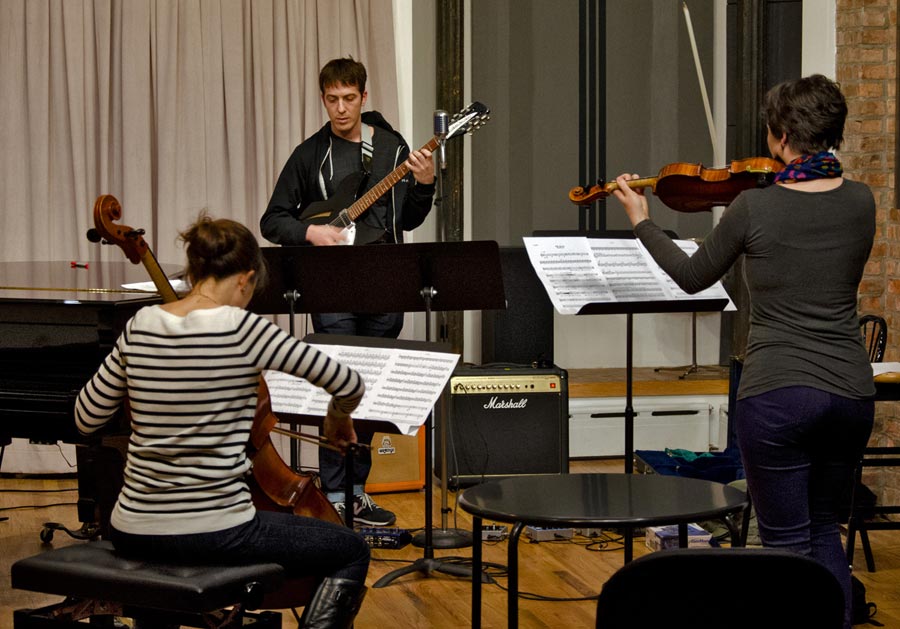 ECCE
Ensemble
rehearsing
see photo page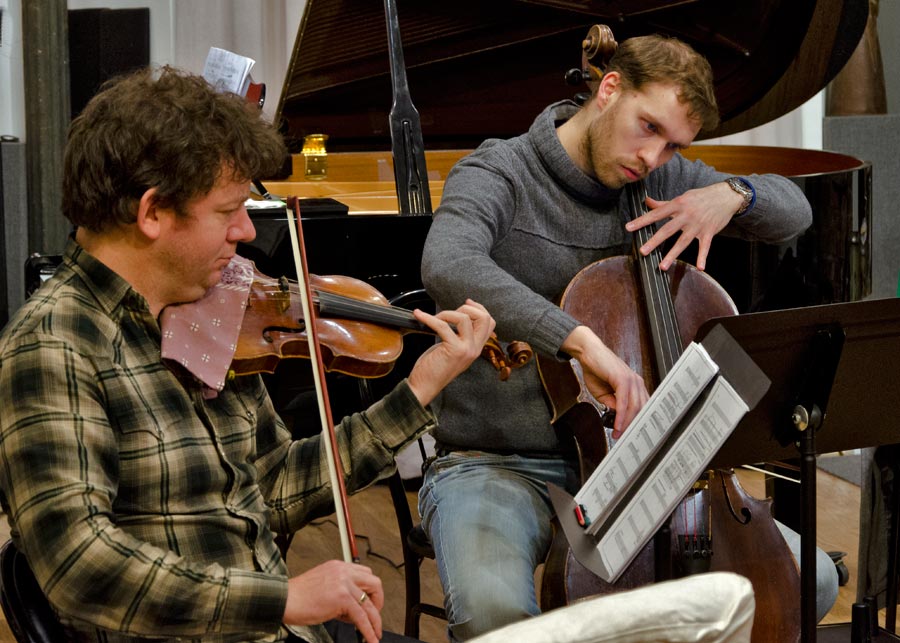 Eliran Avni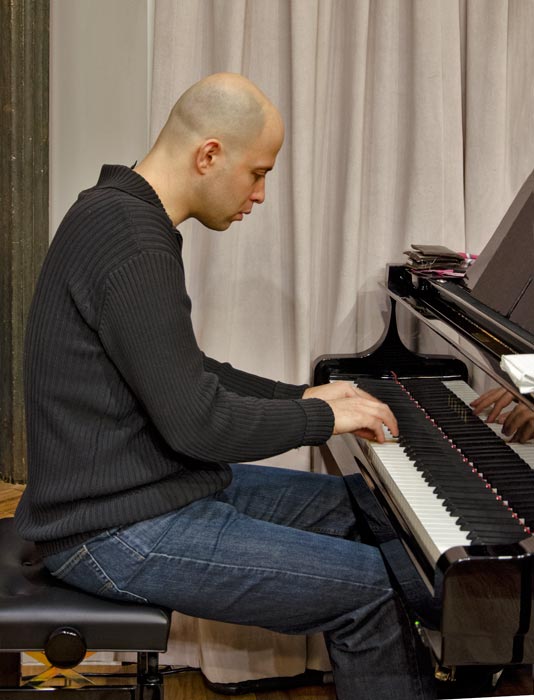 Red Light New Music
rehearsing
Barbary Coast
see more photos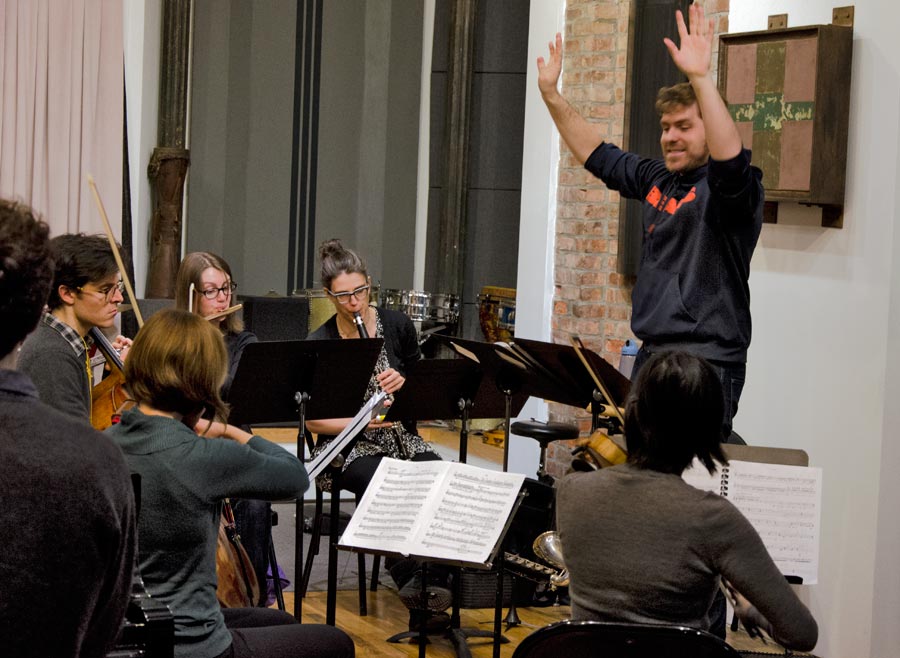 Samora Pinderhughes
and guests rehearsing
Transformations Suite
see photos
Marike van Dijk Ensemble
more photos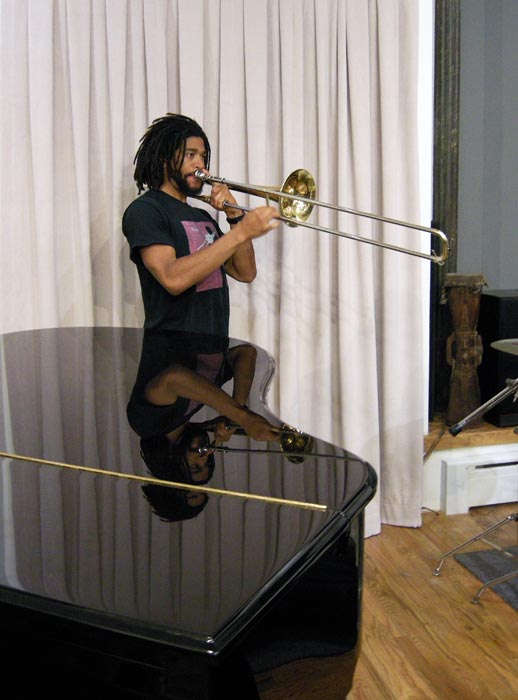 © 2018 Scholes Street Studio| ALL RIGHTS RESERVED.
ALL IMAGES ARE COPYRIGHTED AND PROTECTED MATERIAL BELONGING TO THEIR ORIGINAL AUTHOR AND
MAY NOT BE REPRODUCED, ADAPTED, OR ALTERED WITHOUT THE PERMISSION OF THE ORIGINAL AUTHOR.